MALAYSIA (Metro Rail News): Bernama informed that a former secretary-general of the Finance Ministry has requested the Malaysian govt to roll out 3 big-ticket development projects that have been in the pipeline for some time to start the countries after COVID-19 economy. Tan Sri Mohd Sheriff Mohd Kassim told the 3 multi-billion ringgit projects, the East Coast Rail Link, Kuala Lumpur-Singapore High-Speed Rail & National Fiberisation and Connectivity Plan, could spur the sleeping economy & improve the economic loss due to the pandemic.
He said Bernama that the govt has not responded much to say the public when these 3 projects would begin rolling out so as to produce work orders for the professional firms, construction companies & employ the lawyers, engineers, accountants, technicians and general workers.
And when they work & get salaries they would spend on nasi lemak, fried bananas, fried mee, teh tarik, so bringing back economic ventures.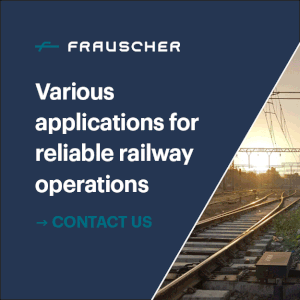 But the bigger question will be the project budget. He asked "Does the govt have the budget to begin the mega projects? If it is not money what is the problem in beginning the projects?"
It was published earlier that the RM44 billion ECRL project that would connect Port Klang & Kota Bharu in Kelantan is 15% done. Malaysia Rail Link Sdn Bhd is the project & asset owner of ECRL & China Communications Construction ECRL Sdn Bhd is the major contractor.
The RM60 billion KL-Singapore HSR project will be resumed but it might need certain adjustments to decrease the costs. On the NFCP, the Malaysian Communications & Multimedia Commission has declared allocation of RM3 billion to roll out 6 projects this yr.
Advertisement