NEW DELHI (Metro Rail News): The National Capital Region Transport Corporation (NCRTC) opened financial bids July 28 2020, of tender invited for the supply of 22,000 MT of Head Hardened Rails for the Delhi-Meerut RRTS project.
According to the financial bid decision, Spanish firm ArcelorMittal España S.A. has emerged as the lowest bidder (L1) amongst 4 bidders.
As per the data shown by the NCRTC, the financial position of each bidder is as under: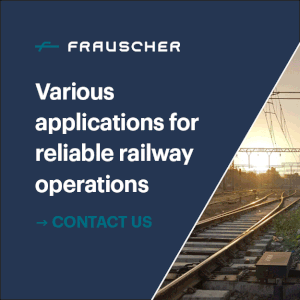 ArcelorMittal España S.A.: Rs 144.79 cr (L1)
Mitsui & Co. Ltd.: Rs 148.15 cr (L2)
East Metals AG: Rs 150.62 cr (L3)
Voestalpine Schienen GmbH: Rs 155.01 cr (L4)
Although, Indian steel manufacturing company Jindal Steel & Power Limited (JSPL) had also participated in this contract but not found technically qualified according to the provisions laid down in the tender notice (No. DM/TW/COR-OF/087), so their financial bid was not opened.
Tender notice for manufacture, supply, transportation, and delivery of 22,000 MT of 60E-1, 1080 Grade Head Hardened Rails Class-A, undrilled Rails conforming to IRS T-12-2009 for Delhi-Meerut Regional Rapid Transit System (RRTS) Corridor of NCRTC was invited in December 2019. Technical bids were opened on February 24, 2020.
NCRTC will issue the Letter of Acceptance (LoA) to ArcelorMittal España S.A. after evaluating the technical and financial bids. The firm has to complete the delivery of 22,000 MT Head Hardened Rails in 24 months from the date of issuance of LOA.
Headquartered at Asturias in Spain, ArcelorMittal is the world's leading steel and mining company.
Renowned Indian industrialist Lakshmi N Mittal leads the company. It has steel manufacturing units in a total of 18 countries and has a customer base in 160 countries. The company is likely to manufacture the required material in its Gijón Rail Mill in Asturias, Spain to supply the rails to India.
Advertisement