CHENNAI (Metro Rail News): The Chennai Metro Rail Limited (CMRL) is preparing to run around 25% metro rails on lease for Phase-II corridors having the target to save time & expense on procurement, operation, along with maintenance of the coaches.
However, this plan was made by DMRC to execute trial runs on lease in their Line-1 & Line-2 of Delhi Metro Rail network & floated tenders to get the answer from private operators.
Delhi Metro got responses from an entirety of eleven private operators but there is no additional development done after that the plan put on hold. "CMRL would follow a wet-lease model, where the company which rents out the trains would also operate and maintain. The train would come with crew and maintenance staff," stated an official. Once we complete floating tenders for civil work, we would begin calling tenders for systems that include trains. It would be similar to govt departments hiring cars from an agency and let them run and maintain them," he further added.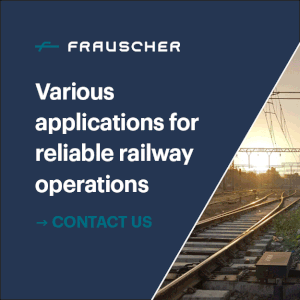 Chennai Metro is in expectation of to start the development of tunnels along with the 52 km priority corridor at the start of 2021 and the corridor is supposed to be available in next 5 yrs. As per the project rules funding body Japan International Cooperation Agency, CMRL would procure coaches from Japan for the upcoming corridors between Madhavaram-Sholinganallur and Madhavaram-CMBT. And for the left corridors, the CMRL would seek assistance from private operators to operate trains on a lease basis.
"We would have 3 types of rolling stock which are: trains from Japan by international competitive bidding & by wet-lease model. There is no metro rail networks in the country have used trains, but only NITI Aayog is now executing it necessary for coming metro projects to follow the wet-lease model," the official.
"We do not know that we would save any money by taking trains on rent but we don't have to worry about operations and maintenance. If in case any breakdown or any emergency the constructor would handle it," an official announced. According to the DPR of Chennai Metro Phase-II, it would initially need 138 trains to cater to an expected everyday ridership of 19.2 lakh.
Advertisement