MUMBAI (Metro Rail News): On Thursday Dahisar East-Andheri East metro seven corridor project, town planning authority MMRDA stated about the progress that it has received twelve escalators and 2 elevators from China.
The state govt has permitted the construction of key infrastructure projects during the lockdown. "Development work has started on line 7 and MMRDA has got twelve escalators & 2 elevators in the last 3 days from China.
These will be installed at 3 different stations of the metro line," the declared an authority. The MMRDA proposes to start this Rs 4,830 cr 16.5 km corridor before Dec 31, 2020.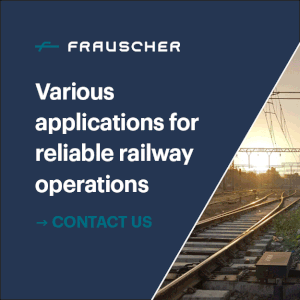 Among the twelve escalators, 4 each will be installed at Poisar, Magathane & Dindoshi stations of the corridor, another 2 elevators will be installed at the Akurli station. Earlier, the MMRC had announced it has finished tunnelling on one of the corridors on the Colaba-SEEPZ corridor.
During the construction movements in the megapolis have been suspended amid the COVID-19 crisis, CM Uddhav Thackeray has approved the continuation of critical activities on significant infrastructure projects.
Vaitarna-2 tunnel boring machine, that was approved on 2nd Feb 2018 from Chhatrapati Shivaji Maharaj Terminus launching shaft has finished their longest run at Mumbai Central station with 2,730 RCC rings, announced in a statement of MMRC.
This was the 28th tunnel invention in the metro-3 corridor, and Vaitarna-2 has become the 1st TBM in the corridor to finish the range of 4 km in an individual drive as per the authority.
Further, they added that another hurdle posed before the team was the COVID-19 outbreak. However, we assured physical distancing & surely followed each guideline stipulated through the state govt.
MMRC had alleged that 100% tunnelling work of the project would be done by Sept 2020. Nearly Rs 30,000 cr project would connect Cuffe Parade business district in the city's extreme south to SEEPZ in the north-central with twenty-six underground and one at-grade stations.
Advertisement