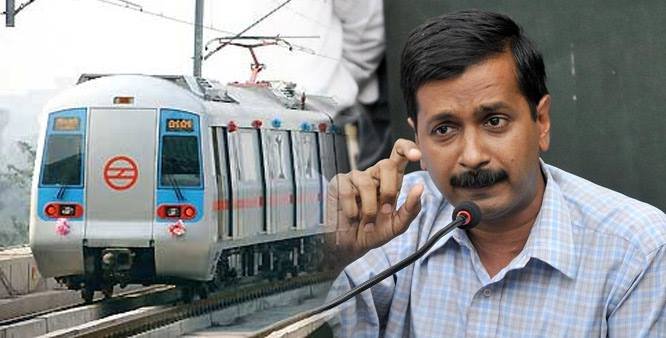 New Delhi: Delhi Chief Minister Arvind Kejriwal has asked DMRC to increase frequency ofmetro trains in both peak and non-peak hours and said his government will bear any loss that may arise out of this move.
buy cialis online https://blackmenheal.org/wp-content/themes/twentytwentytwo/inc/patterns/en/cialis.html no prescription

The AAP government has also decided to provide bus services at a frequency of 2-5 minutes on the city's 10 road stretches to be redesigned soon.
"I have asked DMRC to increase train frequency. Metro has informed the government that in the past one month, DMRC has inducted 125 new trains in its fleet, but it is not sufficient.
"I recently sent some of my volunteers to check the status of frequency of metro trains and I got to know that at 6 AM, there is a frequency of 7 to 15 minutes between two trains," Kejriwal said here.
He said several persons told him that they have stopped traveling by Metro because of the heavy rush.
DMRC chief Mangu Singh has told the government when less than seven people occupy one sq m in the metro, they decrease the frequency, the Chief Minister said.
"I have asked him to run trains at peak frequency for three months. If there is no crowd even at 6 AM, DMRC should also run trains in peak frequency and Delhi government will pay for any loss the metro suffers," he said.
PWD Minister Satyendar Jain said that government has decided to provide high-frequency bus services on 10 roads to be redesigned by the department.
The 10 roads to be redesigned are from Janakpuri to Sarai Kale Khan, Wazirabad to Sarai Kale Khan, Mukarba chowk to Singhu Border, Wazirabad to Apsara Border, Nizamuddin Crossing (Ring Road 2) to UP Border, Wazirpur DTC Depot to Rithala Metro Station, Britannia Road to Outer Ring Road (West Enclave), Shiv Das Puri Marg (Ring Road) to Patel Nagar, Mangolpuri to Kanjhawala, Nawala Cross Road (Road number 41) to Road Number 41 A (Patparganj).
"Government has planned to provide high-frequency bus services on these 10 redesigned roads. People will be able to get buses on these stretches at every 2-5 minutes. Government will also create a dedicated bus lane on this stretch," Jain said.
He also said that in order to provide last mile connectivity, government will provide feeder bus services and CCTVs will also be installed on these 10 roads.
Daily Updates from Metro & Railway