NEW DELHI, (Metro Rail News): Delhi Metro Rail Corporation (DMRC) re-invites online bids from the experienced and eligible contractors for civil construction under contract package 3 (DC-03) of phase IV of the Delhi Metro Rail project. DMRC cancelled the tender which was awarded to Dilip Buildcon Limited as It declared as the lowest bidder (L1) due to major difference in the estimate.
DMRC has also revised the estimate of work from Rs 746.68 crore to Rs 755.41 crore in the revised tender. Dilip Buildcon had quoted Rs 825.63 crore against the previous estimated value i.e Rs 746.68 crore.
Previous Bidders of Civil Contract Package 3
Dilip Buildcon (L1)
KEC International Limited (L2)
PNC Infratech Limited (L3)
Larsen and Toubro Limited (L4)
NCC Limited (L5
Scope of work
Contract Package DC-03R: Part Design and Construction of Elevated Viaduct, Elevated Ramp, Siding lines, Viaduct for connection to Mukundpur Depot and four Elevated Stations viz. Bhalswa, Majlis Park, Azadpur and Ashok Vihar [Excluding Architectural Finishing works, steel FOB (except at Ashok Vihar station which is including) & PEB works of stations] from Chainage 15206.166 m to 22680.000 m of Janakpuri West to R.K. Ashram Corridor (Extn. of Line-8) of Delhi Metro Phase IV project and partly integrated and partly independent flyover of PWD between Azadpur and Derawal Nagar on G.T. Road.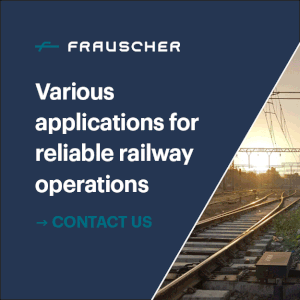 Important Information
Tender No.: DC-03R
Issue Date: 06.01.2020
Approximate cost of work: INR 755.41 crore
Tender Security amount: INR 1.0 Crore
The completion period of the Work: 30 months
Tender documents on sale: From 06.01.2020 to 17.02.2020
Cost of Tender documents: INR 23600.00
Pre-bid Meeting: 15.01.2020 at 11.00am
Tender submission start date: 10.02.2020
Tender submission end date: 17.02.2020
Date & time of opening of Tender (Online): 18.02.2020
Contact Point and Pre-bid Meeting Venue
The Senior General Manager/Contracts
Delhi Metro Rail Corporation,
5th Floor, A-Wing, Metro Bhawan,
Fire Brigade Lane, Barakhamba Road,
New Delhi –110001, India
E-mail id: [email protected]
Advertisement