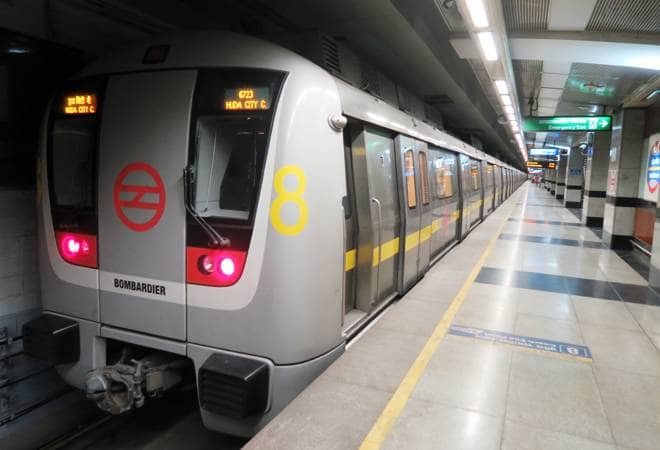 Bhopal (Metro Rail News): The Delhi Metro Rail Corporation (DMRC) has decided advisor Indore and Bhopal Metro Rail Project, just like ones at Lucknow and Kochi Metro Rail Project.
For that matter on Thursday, managing director of Delhi Metro rail corporation (DMRC) Mangu Singh met chief minister Kamal Nath, urban development minister Jaivardhan Singh & top government officers. After the meeting, managing director of DMRC Mangu Singh said, "Let's see how can engage with DMRC", leaving the options open for a larger role for DMRC.
The corporation has already earned laurels for the development of Delhi Metro and set industry standards for metro development in India. Madhya Pradesh Metro Rail Corporation Limited (MPMRCL) said that Thursday's meeting with DMRC officials was 'informal' and a way to understand how things work out.
The meeting with DMRC came in the backdrop of delay in Metro construction as 10 months, out of 27 months, for completion of basic infra development for Metro rail in the state capital has already elapsed. There is not much progress to show so far.
In a bid to ensure that Metro rail construction work gathers pace, DMRC officials reviewed the progress in Bhopal and Indore metro rail projects. Sharing best practices, organization setup and improvements needed in moving forward were discussed during the meeting with DMRC MD Mangu Singh and others. The construction of two phases of Bhopal and Indore projects is pegged at around Rs 7,700 crore.
Recently CM Kamal Nath laid the foundation for two Metro rail networks. Mangu Singh shared experiences about Delhi Metro development. DMRC is expected to cooperate in making DPR for the next phase of the project.
MPMRCL officials will visit Delhi for a detailed study regarding the Delhi Metro. DMRC MD Mangu Singh also informed on the time-bound work completion process adopted by Delhi Metro, the organizational setup, tendering process and other aspects. MP Urban Development, secretary Sanjay Dubey, additional commissioner Swatantra Singh and other officers were present in the meeting.
Daily Updates from Metro & Railway