Kolkata ( Metro Rail News ) – GPT Infraprojects Limited has bagged an order worth Rs 196.30 crore from Rail Vikas Nigam Limited (RVNL), Kolkata. With this, the stock of GPT Infra surged 11.7 per cent during Tuesday's morning session.
The scope of the project includes the construction of the metro railway viaduct from P276 to P314 including Mominpur station and Majerhat station (excluding PD building and OCC building side) and Ramp at Joka Depot end in connection with Joka-Esplanade Metro Railway Project in Kolkata, West Bengal.
The company has current orders in the hand of nearly Rs 1,740 crore, which is 2.8 times its consolidated revenue of FY20. During the June quarter of FY21, the company's order intake stood at Rs 220 crore with L1 contracts worth Rs 500 crore.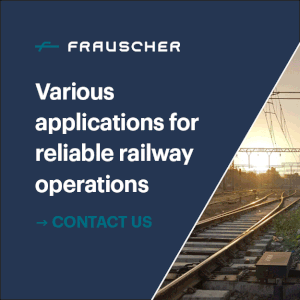 On the financial front, its consolidated revenue for the quarter Q1FY21 came in at Rs 80.91 crore as against Rs 141.55 crore in the corresponding quarter last year, registering 42.8 per cent YoY decline. EBITDA for the quarter fell by 30.3 per cent YoY to Rs 14.86 crore as against Rs 21.33 crore in the corresponding quarter last year, with a corresponding margin expansion of 330 bps. EBITDA margin for the quarter stood at 18.4 per cent. PAT for the quarter came in at Rs 1.67 crore as against Rs 4.05 crore in the corresponding quarter last year, with a YoY decline of 58.8 per cent.
On Tuesday, the stock of GPT Infra opened gap-up 8.1 per cent at Rs 30 from its previous close of Rs 27.75 on BSE.