Chennai: The Integral Coach factory (ICF), Indian Railways coach manufacturing unit in Chennai is ready to manufacture 3,000 coaches in this financial year (2018-19). Yet officials in the railway board has asked them to cut down the production to 2,400 coaches, said the source.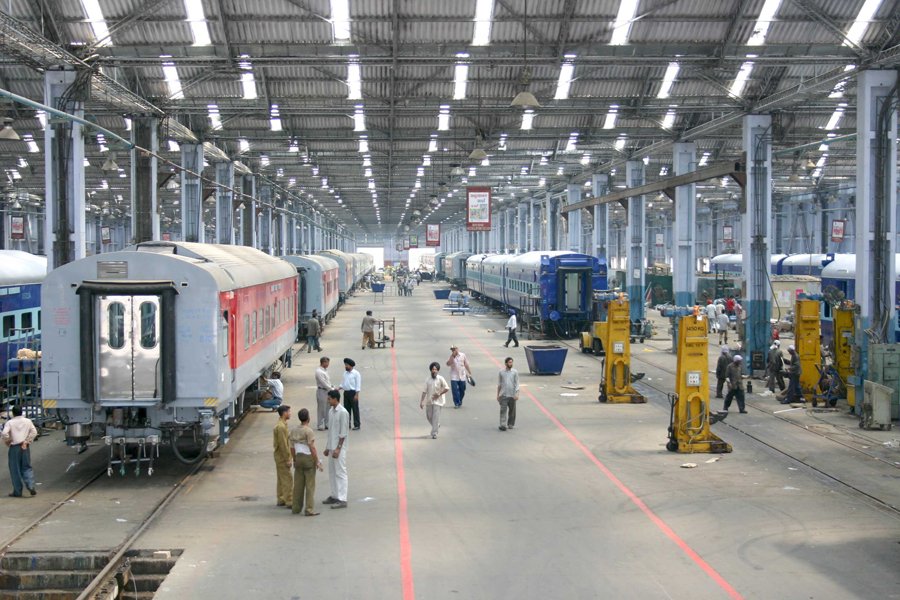 This was brought to the notice of Union railway minister Piyush Goyal during his meeting at ICF on Thursday evening. Goyal was told by ICF officials that the directives of a section of Railway Board officials are contrary to Goyal's own orders as well as the NDA government's 'Make in India' plan.
After he was briefed, Goyal called the railway board officials as well as instructed his personal secretary that ICF's coach manufacturing plans should not be scaled down at all. "The minister wants ICF to manufacture at least 6,000 coaches every year. ICF's internal target is around 3,200," said highly placed railway sources.
The Railway Board argued about the increased number of LHB coaches when there was no demand from railway board side now it would lead to early condemnation of ICF design coaches. This was opposed by ICF officials stating that there was a huge demand for LHB coaches as they have better safety features than ICF coaches.
ICF's manufacturing output has been consistently growing at around 10% every year. In 2016-17, the unit manufactured 2,277 coaches and in 2017-18, it went up to 2,503 and in 2018-19 they planned for 3,000 coaches.
Railway two types coaches and they are ICF and LHB. The ICF stands for Integral Coach Factory and The LHB stands for Linke Hofmann Busch. LHB coaches have a much wider window as compared to ICF which provides a big picture of the landscape and makes journey beautiful.
"In a manufacturing industry, it is not easy to scale down after scaling up for so many years. Many allied contractors, as well as downstream industries, are dependent on ICF," said a senior official.
Around 800 LHB coaches will be exported to Sri Lanka in the next few weeks and the consignment is ready, sources said.
Daily Updates from Metro & Railway