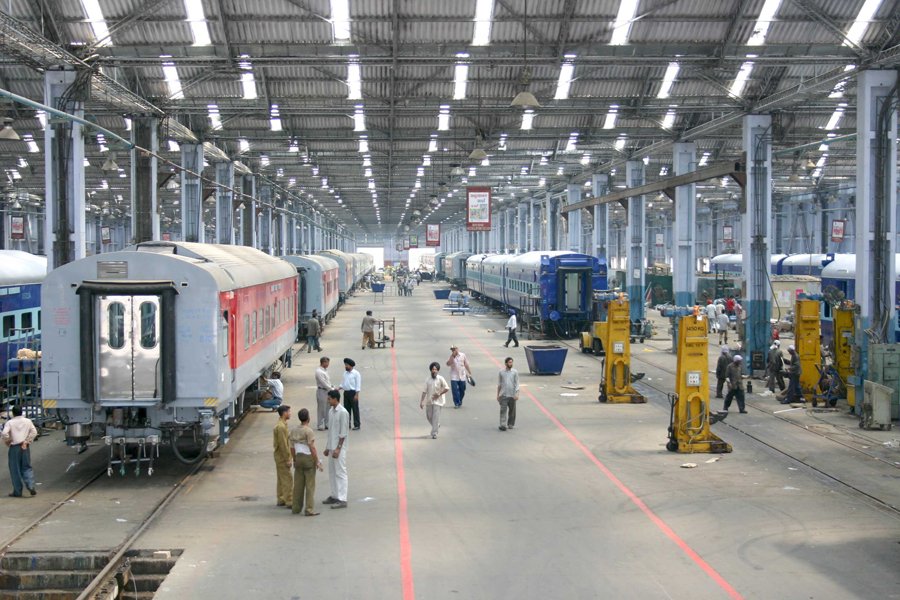 New Delhi: Indian Railways is now showing interest to manufacture and supply metro rail coaches for Indian Metro Rail projects. The Prime Minister's Office (PMO) has asked the Ministry of Housing & Urban Affairs (MoHUA) to buy coaches from the Railways for Metro projects that will be rolled out without external assistance.
Ashwani Lohani, Railway Board Chairman had written to housing and urban affairs ministry in last October stating that the railways were keen to partner with the ministry to make the rolling stock (coaches) available for Metro railway projects. He had mooted setting up of a dedicated unit for Metro coaches manufacturing through a special purpose vehicle (SPV) with urban affairs ministry's partnership with commitment to for 10-15 years.
Sources said the PMO at a meeting held last month had suggested the urban affairs ministry to expedite standardisation Metro signalling system and promote captive buying of coaches from the railways be rolled out without external financial assistance.
Till now only a few Metro rail projects such as the Noida-Greater Noida link have been taken up without external assistance. "In projects where we have got external financial assistance from agencies such as JICA or AFD, the bidding for rolling stock has to allow bidders from across the globe," said a source.
Daily Updates from Metro & Railway