LUCKNOW (Metro Rail News): The Uttar Pradesh Metro Rail Corporation Limited (UPMRC) floated tender and invited online bids for the construction of the 1st underground section of Kanpur Metro's priority corridor.
Scope of Work
Contract Package: KNPCC-05
Design and Construction of Tunnel from the start of the elevated ramp (after Moti Jheel Metro Station) to end of Nayaganj station including four underground metro stations (viz. Chunniganj, Naveen Market, Bada Chauraha and Nayaganj) and ramp including Architectural finishes, E&M, TVS, ECS etc. on Corridor-1 of Kanpur Metro Rail Project, Uttar Pradesh, India. The total length of the underground tunnel to be built under this contract is about 8.6 km.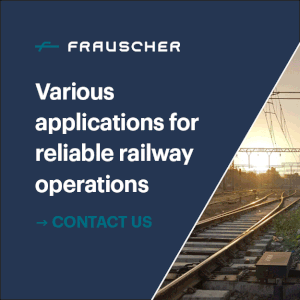 Key Information
Tender No: KNPCC-05
Issue Date: 10th July 2020
Estimated Tender Value: Rs 1,400 crore
Security Money Deposit: Rs 14 crore
Work Completion Period: 36 months
Tender Document Cost: Rs 23,600/-
Start of sale of tender document: 10.07.2020
Last Date of Submission of Bids: 18.09.2020 up to 1500 hrs.
Date of Opening of Technical Bids: 18.09.2020 at 1530 hrs.
Pre-Bid Meeting and Contact Point
A pre-bid meeting is scheduled on 13.08.2020 at 1500 hrs.
For more information with respect to this contract, the package can be obtained from the office of Chief Engineer (Contract), Uttar Pradesh Metro Rail Corporation, Administrative Building, Vipin Khand, Gomti Nagar, Near Dr.Bhimrao Ambedkar Samajik Parivartan Sthal, Lucknow-226010, Uttar Pradesh, India.
As per UPMRC, the metro rail authority has applied for Loan from multilateral funding agency European Investment Bank (EIB) towards the part cost of the Kanpur Metro Rail Project and intends to apply a portion of the proceeds of the loans to payments under this contract
Advertisement