GHAZIABAD, (Metro Rail News): The consortium of KEC International and China Civil Engineering Construction Corporation Ltd. (KEC-CCECC JV) has cast the first segment for the Delhi-Ghaziabad-Meerut RRTS viaduct at NCRTC's casting yard at Vasundhara, Ghaziabad on January 31, 2020.
The KEC-CCECC JV bags a civil contract worth Rs 579.76 crore from National Capital Region Transport Corporation (NCRTC) on August 8, 2019.
The KEC-CCECC JV is responsible for the construction of elevated viaduct from start of elevated ramp near Sahibabad RRTS Station up to end of Ghaziabad RRTS Station, including all special spans and two nos. of elevated RRTS Stations viz., Sahibabad and Ghaziabad [excluding Architectural Finishing & Roof structure of Stations] of Delhi–Meerut RRTS Corridor.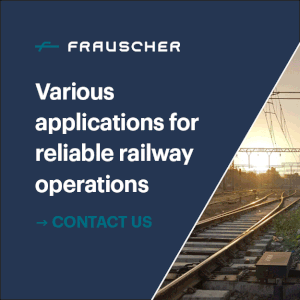 "Piling and pier construction on the site have already been underway and are visible on the 17-km long priority section between Vaishali ramp and Duhai EPE. The fabrication of launching girder is near completion and is likely to be erected shortly", said in the statement issued by NCRTC.
"We are glad to share that KEC's Delhi-Meerut RRTS project for NCRTC is progressing at a swift pace. The first segment of the viaduct was cast at the Ghaziabad casting yard this week; Construction of pillars has also commenced", said in KEC International statement.
The spans shall be erected by placing these casted segments on the pillars using launching girders. The transportation of the segments to the launching locations shall be done in a manner causing minimum inconvenience to the public.
The Civil Construction of Delhi–Ghaziabad–Meerut RRTS corridor is in full swing and piling and pier works are being done on the 17 km priority section between Sahibabad to Duhai including stations Sahibabad, Ghaziabad, Guldahr and Duhai.
Advertisement