Kochi: The Kochi Metro in Kerala that opened earlier this year has been one of the most popular initiatives among the masses, due to its free services and public participation in all possible ways.
Given how popular the Kochi Metro is among the public, it was natural for them to ask people to name their new pet.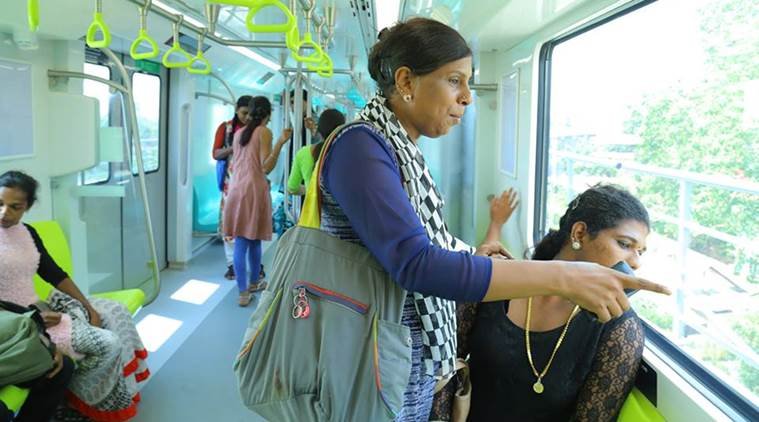 On Thursday, the Kochi subway announced the contest on its official Facebook page and asked people to comment on their choice of names.
In the contest, they wanted a creative name and not something cliché like 'appu', 'kuttan', 'thoppi'.
The suggestion will be preselected with a maximum number of likes, according to which the KMRL officials will finalize the name and the winner.
Big mistake
Everything went well for the Metro Kochi until the trolls decided to get involved and someone commented 'Kummanana' and all hell broke loose.
As of now, Kummanan has more than 32k "like" and is the most popular name for miles, which leaves officials in a bind: they simply can not name the little elephant as Kummanana.
This is because the name is derived from Kummanam, also known as Kummanam Rajasekharan, the president of the state of Kerala BJP.
No, the name did not come from the love of Malayalees fir the leader of the BJP, but it was another form of trolling, something for which the people of the southern state is famous.
Kummanam Rajasekharan has been the favorite punching bag of the trolls for some time.
In June, when Prime Minister Narendra Modi inaugurated the Kochi Metro, and traveled on the first subway trip, Mummanam was seen riding with him, even though the latter was not even an elective public office.
This serious lapse occurred even when two former state ministers who were instrumental in starting and building the subway could not enter, citing the security protocol.
Angry Malayalees flooded the Internet with Kummanam trolls who rewarded him with the unique record of being the first person to travel without a ticket on the Kochi Metro.
The trolls were such a massive success that now the word 'Kummanadi' has entered the popular lexicon of Malayalees.
According to the Urban Dictionary, 'Kummanadi' refers to 'traveling without a ticket on a public transport system, and blocking unsolicited events.
Under the circumstances, Metro Kochi has now changed the rules of the game and added that entries that defame any personality or insinuate against any person are not encouraged and will not be considered for selection.
And the trolls are not in the mood to let it go. Now they are trend hashtags like #JusticeForKummanan and #StandWithKummanana.
Daily Updates from Metro & Railway