New Delhi (Metro Rail News): on Friday, Larsen & Toubro Infrastructure Engineering Ltd. received a letter of acceptance (LOA) from the National Capital Region Transport Corporation (NCRTC) for providing detailed design consultant (DDC) worth Rs 6.75 crore for the design of three stations including viaducts of 164 km long Delhi–SNB (Shahjahanpur-Neemrana-Behror) RRTS corridor.
L&T infra needs to providing civil, architectural and E&M works for the design of Udyog Vihar, Sector-17, Rajeev Chowk and elevated viaduct between IDPL Complex Ramp (Gurugram) to Rajiv Chowk Ramp for Delhi-SNB RRTS corridor.
The NCRTC invites tender was floated on 24th August 2019 vide reference no. DA/DD/COR-OF/011 and the technical bid was opened on 19th November 2019. After the opening of financial bids on 12th February 2020, L&T Infrastructure Engineering Limited has emerged as the lowest bidder (L1).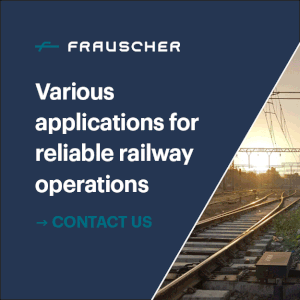 The 106 km long Delhi-SNB RRTS corridor will be elevated for about 71 km i.e 11 stations, the remaining 35 km i.e. 5 stations will be built underground, mostly in Delhi & Gurugram.
This corridor will connect with other RRTS line in Sarai Kale Khan and will be interoperable, facilitating commuters' movement from one line to another without the hassle of changing trains.
The Delhi-SNB Regional Rapid Transit System (RRTS) corridor will enhance transport infrastructure by given a fast, safe, comfortable and reliable mobility option to the residents of Delhi, Gurugram, Rewari, Manesar, Daruheda, Bawal, and nearby areas.
The fast commuting connecting Delhi to nearby regions will be immensely beneficial in decongesting Delhi and its roads, providing citizens with the choice to live & work in different regional nodes to lead a better quality of life.
The corridor is planned to be constructed in about 5 years' time excluding 1 year of pre-construction activities at a base construction cost of Rs 24,975 crores, financed by Government of India (20%), concerned State Governments (20%) and bilateral/multilateral funding agencies (60%). Once built, the corridor is expected to bring down the travel time between SKK-SNB in less than 70 minutes (106 km). The daily ridership on this corridor is predicted to be 8.5 Lakhs in 2025. For more information, be stay connected with our Delhi-SNB RRTS section.
Advertisement