ABHU DHABI, UAE (Metro Rail News): Etihad Rail ( UAE's National Rail Authority) has awarded a contract worth USD 509.1 million (AED 1.87 billion) to a consortium of Larsen & Toubro Limited (L&T) and Power China International for the formation of Package A of Stage 2 of the national railway network. The 139 km long distance Package A is part of the 1,200-kilometre national rail network of UAE.
The agreement contract was approved on 30 January 2020, by Shadi Malak, Chief Executive Officer, Etihad Rail; Anupam Kumar for Larsen & Toubro Limited and Hong Lee for Power China International (PCI), in the presence of S N Subrahmanyan, Managing Director, President, L&T and Wu Wenhao, Power China International.
The Construction works supporting the Package A was approved and started by HH Sheikh Theyab bin Mohamed bin Zayed Al Nahyan, chairman of the Abu Dhabi Crown Prince's Court, and the chairman of Etihad Rail.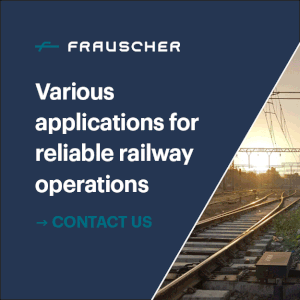 As per the contract package, L&T-PCI JV will be the in-charge for constructing freight facilities for the railway network which is supposed to AED 1.87 billion (equivalent to USD 509.1 million). The scope of work includes survey, design, construction, testing, equipment installation, and pre-commissioning of each facility.
The total distance coverage of Package A will 139 km length, which starts from Ghuweifat on the UAE border with Saudi Arabia to Ruwais, where the line connects with Stage 1 of the national rail network.
Throughout the construction activities under Package A, the contractor will use 700,000m3 of ballast, 27,215,542 tonnes of earthwork, and the installation of over 450,000 concrete sleepers provided which would be implemented by Etihad Rail through its own manufacturing plant that produces up to 45,000 railway sleepers each month.
While the award of Package A contract, Etihad Rail has now achieved the contract process of Stage 2 of the national rail network which will connect Fujairah and Khorfakkan on the Emirates' east coast to the UAE border with Saudi Arabia at Ghuweifat.
Commenting on the contract award, HH Sheikh Theyab bin Mohamed said:
The national rail authority UAE's Etihad Rail is developing a group of freight facilities in Ruwais, Industrial City of Abu Dhabi, Khalifa Port, Dubai Industrial City, Jebel Ali Port, Al Ghayl and Siji, Fujairah and Khorfakkan Ports.
Advertisement