Lucknow ( Metro Rail News ) – After UPMRC restarted Lucknow Metro on monday it said that the people of Lucknow are happy and excited after the commencement of Lucknow Metro services as they have once again got an opportunity to travel with full comfort after the lockdown.
"Uttar Pradesh Metro Rail Corporation (UPMRC) is committed to the safety of its commuters and has taken all the necessary preventive measures & precautions to provide them a safe & secure commuting experience. Keeping in line with its mantra of committed passenger service, Lucknow Metro is yet again winning hearts with its paramount hygiene, cleanliness and regular sanitization at all Metro stations and inside trains", it said in a statement.
On the first day of the resumption, UPMRC's MD Mr. Kumar Keshav visited from Munshipulia to Hazratganj Metro station to examine the arrangements at the stations and the response of Lucknowites. He also interacted with the commuters to take feedback on the safety arrangements done by the UPMRC at stations and trains.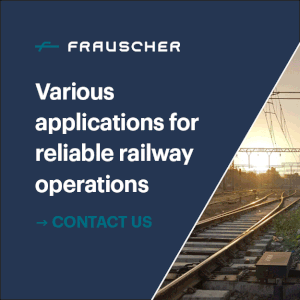 "A Business Continuity Plan has already been developed before restarting passenger services describing all the proper guidelines, regulation & instructions to be followed inside Metro premises. This plan is being shared with the people through electronic medium to make them feel confident that Lucknow Metro is the safest & most secure mode of travel", added the statement.
MD, UPMRC Mr. Kumar Keshav said, "We have taken care of minutest of things when it comes to passenger safety and comfort. With the series of measures of cleanliness and sanitization undertaken by us, we are undoubtedly the safest public transport as compared to the other public transport modes available in the city. I welcome you all to give us an opportunity to serve you with nothing but the best.".
Advertisement