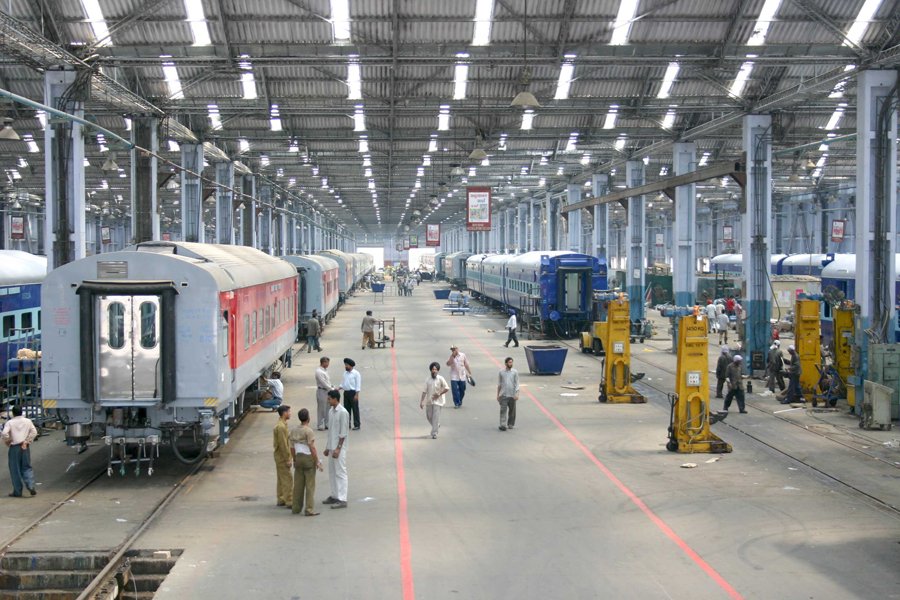 New Delhi: Indian Railways plans to manufacture metro rail coaches at its Rae Bareilly facility as part of the Make In India programme.
Railway Board member Rajesh Agarwal said that robots will be deployed to manufacture these coaches, which are expected to be on par with those currently in service manufactured by Bombardier.
They are expected to be 40% cheaper than those bought from China and other countries.
Manufactured coaches for Indian Railways will be equipped with CCTV cameras, mobile charging points, wi-fi, and other facilities.
"They are expected to be 40% cheaper than those bought from China and other countries."
These coaches will also include safety features such as door control, signaling,  train management systems, and advanced surveillance gadgets.
The special features is that these coaches will be manufactured by robots and also will be on par with those being manufactured by Canadian firm Bombardier, currently being used by metro trains in the country.
This is a great initiative taken by the Indian Government. This will boost up the Make In India projects, boost the Indian Manufacturing Company as well as provide greater employment opportunity.
Agarwal told the news agency: "We are making a total of six metro coaches as of now."
The cost of each coach is expected to be would be Rs80m ($1m), while those procured from overseas cost around Rs120m ($1.6m).
The Railway Board has decided to manufacture standardized coaches and has sought investment from the Research Designs & Standards Organisation (RDSO) and the Modern Coach Factory (MCF).
Agarwal said: "We already have had two meetings with the government on producing metro coaches. The Maharashtra government has given its approval for coaches for two metro trains.
This will be the first factory in the country where coaches will be produced by robots
The $65m expansion of MCF will be completed by the end of this year.Inian
Daily Updates from Metro & Railway