Dear Readers,
Presently, we are being challenged by Corona crises, none of us ever had to face before. The current spread of COVID-19 around the world has affected many communities and the fate of many individuals.
The end of this crisis and its direct consequences are currently not foreseeable. But as long as we remain positive, stay calm and look after each other, we will ultimately overcome this difficult period together.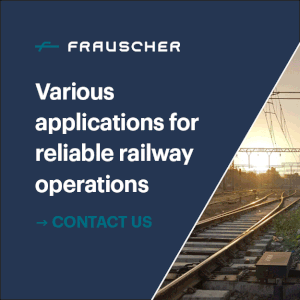 At this point we would like to thank all people on the frontline of this pandemic including all doctors, nurses, first responders, frontline medical workers, hospital support staff and all others for their courage, selflessness and working relentlessly every day – saving lives. However, in order to win this fight, we must all do our part.
At Metro Rail News. the safety of our employees and business partners is our top priority and we are taking precautions and actions to stop the spread of the coronavirus. Our monthly magazine is designed keeping in mind all the curiosity of the people who are looking for information and updates on Urban Transport Mobility. Readers will come across a mixture of news, features and regular columns on a wide range of Metro Rail Projects topics.
Our April issue focuses on interesting topics such as HVAC and Refrigeration Equipment, VRV/VRF and also provides a cover story on tunnelling Technologies Driven by Evolving Construction Method. Delhi Metrolite is chosen as our project of the month and Greater Noida Metro, Ghaziabad Metro covered under the featured project. Exclusive Interviews of Kshitish Nadgauda, Senior VP & MD – Asia, Louis Berger, along with other regular columns such as new development in metro project, pre/post-event coverage, technology updates, News analysis, Article, opinions, Awards, appointments, News around the world, live tenders, Industry contract, upcoming events and current job openings.
We encourage everyone to take extra precautions necessary to safeguard their health and that of others. Stay informed about the situation in your local community by consulting and following the advice of your local health authorities.
Together we will get through this.
Stay safe. Stay healthy. Stay strong.
To read the Metro Rail News March 2020 issue, kindly subscribe
Know about the Latest Innovation Strategy of Metro Rail News to promote your sales, branding, increase market share in Metro & Railway Industry of India.
Advertisement