The Lockdown restrictions have although been eased up, but the pandemic is not over. Instead, the Coronavirus spread is gaining pace, and we have crossed 2 million marks recently. The public transport systems remain suspended, but the question is, how long it can be? If the other economic activities have been opened up, then it's obvious that the government is finding ways of opening up the metro and rail networks again for the public.
However, it will not be an easy task for different stakeholders to bring back the passengers on board. A lot of fear persists among the people, and they are avoiding one to one contact. The COVID has created havoc and devastated many things overnight. Now, it is the responsibility of the different authorities involved in running these Public transport systems to plan in such a way that the passengers feel safe while travelling. It is need of the hour to take a few initiatives to change the way of fare system, and the best way to go contactless in the fare system can be the implementation of NCMC cards across the metros.
Providing a COVID resistant environment to passengers may help in reducing the fear which persist today among the people. Distribution of free masks in metros can be a way to attract commuters. The government shall take measures to ensure the health safety and concerns in these places at a time when COVID spread is at its peak.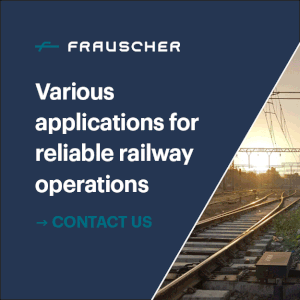 Our August issue focuses on exciting topics such as Driving Simulators, Major Plant and Machinery for Depot Area. Also provides a cover story on NCMC. Lucknow Metro cover under the project of the month and exclusive Interviews of TASPL MD Mr. Sanjeev Sachdev, Managing Director for India – Bombardier Transportation Mr, Rajeev Joisar and UPMRC's Managing Director Mr. Kumar Keshav along with other regular columns such as new development in metro project, pre/post-event coverage, technology updates, News analysis, Article, opinions, Awards, appointments, News around the world, live tenders, Industry contract, upcoming events and current job openings.
I would also like to express my most profound appreciation to all our readers for your constant support, and our valuable authors, reviewers, for their contributions, service, and interest.
I highly appreciate your support and hope to continue our collaboration further. Please feel free to provide your valuable feedback and suggestions on this issue to my email address mentioned below.
We encourage everyone to take extra precautions necessary to safeguard their health and that of others. Stay informed about the situation in your local community by consulting and following the advice of your local health authorities.
Together we will get through this.
Stay safe. Stay healthy. Stay strong.
Advertisement