Dear Readers,
Currently, The world is facing a vital crisis due to COVID-19 outbreak. It has impacted on every sector of health and economy.
As our Prime Minister finally addresses the nation in view of getting back to the normality of life with the mindset that we have to get used to our life with this pandemic.and also said that from now we all need to be Self-dependent, in every sector in terms of that, India has also started making N-95 Masks which is currently producing in lakhs in India.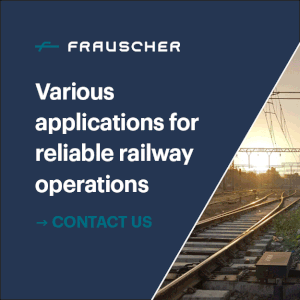 Also, the government announced some plan to enhance the condition as well.
We have to grow a habit of using face masks or sanitizer while travelling out through metro or any public transport. Along with that, we also need to keep distance to other commuters.
In regards to this, Metro Rail News is determined to keep you updated with industry news and project
development.
Our May issue focuses on exciting topics such as contactless ticketing and provides a cover story on Improving Public Transport In India. Jammu & Srinagar Metro covered under the featured project. Exclusive Interviews of Dr. Deepak Kumar Hota, Chairman & Managing Director, BEML, and Vimal Kejriwal, MD & CEO, KEC, International along with other regular columns such as new development in the metro project, event coverage, technology updates, News analysis, Article, opinions, Awards, appointments, News around the world, live tenders, Industry contract, upcoming events and current job openings.
I highly appreciate your support and hope to continue our collaboration further. Please feel free to provide your valuable feedback and suggestions on this issue to my email address mentioned below.
We encourage everyone to take extra precautions necessary to safeguard their health and that of others.
Stay informed about the situation in your local community by consulting and following the advice of your local health authorities.
Together we will get through this.
Stay safe. Stayhealthy. Stay strong
To read the Metro Rail News May 2020 issue, kindly subscribe
Know about the Latest Innovation Strategy of Metro Rail News to promote your sales, branding, increase market share in Metro & Railway Industry of India.
Advertisement