BENGALURU (Metro Rail News): The Yellow and Red Lines, two-section of Namma Metro's Phase II project would be soon able of operating trains at a 2 & half minutes of frequency, due to the adoption Communications-Based Train Control (CBTC) system a relatively new technology.
The rest 4 lines of Phase-II and the current 42 km network of Phase-I are made with a separate signalling solution, trains would only be able to operate at a frequency of not less than 4 & half mins.
The Bangalore Metro Rail Corporation Ltd had opened the bids to implement CBTC system on the 19 km RV Road, Yellow line Bommasandra that operates along with the IT corridor through Central Silk Board & Electronic City.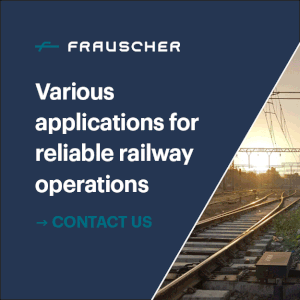 The tenders for a related technology on the Gottigere, Nagawara section have not been called as the civil works on the 21 km corridor including elected & underground stretches have just started.
As per sources 3 global companies with Indian subsidiaries Alstom Transport, Siemens Mobility along with Hitachi Group associated in the tenders for the Yellow line. With them, the German-based Siemens emerged the lowest bidder but the contract is supposed to be given after evaluating the bids. MD of BMRCL Ajay Seth approved the opening of tenders.
"When the CBTC technology was introduced about 7 yrs back 4 of the 6 lines of Phase-II were already planned. We can still upgrade the Metro lines that are running with a various signalling system whenever the traveller load rises. For all the future lines including Outer Ring Road (ORR) and Airport we would be using the CBTC system," Seth said.
Now the 42 km Phase-I Metro network is being conducted based on the distance-to-go (DTG) signalling system with trains being operated at a frequency of four and half minutes in the peak hrs and ten minutes in the non-peak hrs.
Alike technology was also planned for the 4 lines between Baiyappanahalli-Whitefield, Mysore road-Kengeri, Yelachenahalli-Anjanapura Township and Nagasandra-Bengaluru International Exhibition Centre as these lines were intended much before the Yellow & Red Lines were added into the Phase-II network.
Advertisement