MUMBAI, India (Metro Rail News): An Avant-grade Double-decker Metro depot is setting up at Mandale to cater to the requirement of Metro lines 2A, 2B and 7 by Mumbai Metropolitan Region Development Authority (MMRDA).
An automatic coach washing plant will be installed in the depot to wash the metro coaches at the entry/exit point of the mainline. The depot will be constructed in 31 hectares of the land parcel and it will have a waste-water treatment plant that can recycle the water used for washing metro trains.
Once the depot is ready, it can accommodate a total of 72 trains comprising eight coaches at the same time. The total track length inside the Mandale depot will be 27 kilometers.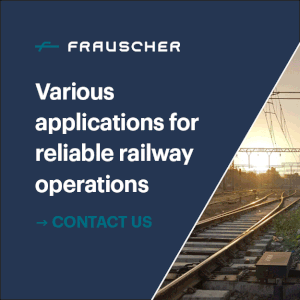 Moreover, it will have an automatic coach wash plant for washing metro coaches. Once the spacious depot is ready, it can accommodate 72 trains, each of eight coaches, i.e. a total of 576 coaches at the same time. The depot will be a state-of-the-art car depot, boasting of eco-friendly, green and energy-efficient design.
According to the plan, the Manadle depot will be two-level design for housing of metro trains, making optimal use of land in line. It may be noted that concept of making elevated depot was developed by Delhi Metro Rail Corporation (DMRC) at Vinod Nagar and Kalindi Kunj to house the trains which are running on Line 7 (Shiv Vihar – Majlis Park) and Line 8 (Janakpuri West – Botanical Garden) of Delhi Metro Rail network.
According to the plan, the Mandale depot will be catering to three different metro lines of Mumbai Metro Rail network being implemented by MMRDA — Line 2A (Dahisar to D N Nagar, 18.589 km), Line 2B (DN Nagar to Mandale is 23.643 km) andLine 7 (Andheri East to Dahisar East, 16.475 km).
In addition to the above, the depot will have a total of nine inspection bays, six of which will be constructed to for eight-coach metro trains and balance three will be for six-coach trains.
Advertisement