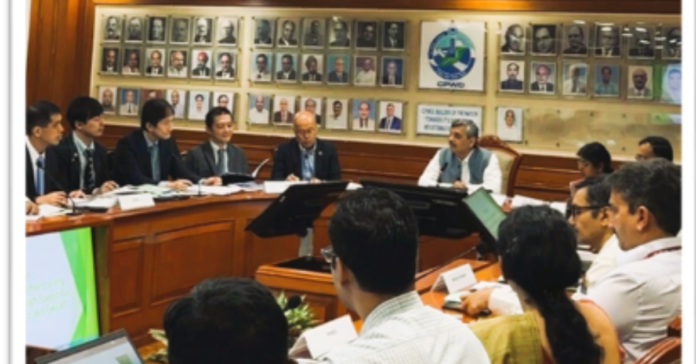 NEW DELHI (Metro Rail News): On May 8 2023, a Memorandum of Understanding (MoU) was signed by the Ministries of Housing and Urban Affairs (MoHUA) and Railways (MoR) along with Japan International Cooperation Agency (JICA) for the Station Area Development Along Mumbai-Ahmedabad High-Speed Rail (Project-SMART).
Project-SMART aims to develop the surroundings around Mumbai-Ahmedabad High-Speed Railway (MAHSR) Stations to improve commuters' access and convenience and those of other stakeholders and foster economic activity in the primary area.
The initiative would make it easier and better for municipal corporations, urban development authorities, and state governments to plan, develop, and manage the areas around MAHSR stations.
Out of the 12 stations along the route, the MoU was signed for four high-speed rail stations: Sabarmati, Surat in Gujarat, Virar, and Thane in Maharashtra. Sabarmati is a brownfield development, whereas Surat, Virar, and Thane are green fields.
In addition, the MoHUA, the governments of Gujarat and Maharashtra, and JICA are organising several seminars and site visits for Project-SMART in Delhi, Ahmedabad, and Mumbai.
The first seminar in the series was held at Nirman Bhawan in New Delhi on 8 May 2023. Participants include officials from the Japan Embassy, JICA Headquarters, the JICA India Office, the JICA experts' team, the Ministry of Railways, the National High-Speed Rail Corporation Limited, MoHUA, and TCPO.
The seminars' discussions will facilitate with development of "Station Area Development Plans" for the HSR Stations at Sabarmati, Surat, Virar, and Thane, as well as a model handbook that includes lessons learned and approaches used in Japan, India, and other nations for Transit Oriented Development (TOD) and Station Area Development.
Daily Updates from Metro & Railway