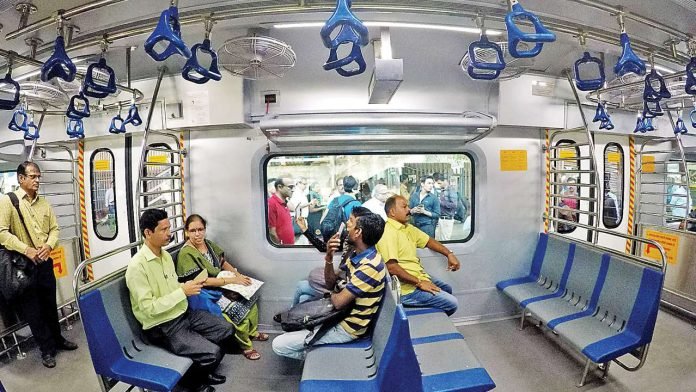 MUMBAI (Metro Rail News): In a piece of good news for the Mumbaikars, Western Railway has decided to run the AC local train services on weekends starting from 14th September. Currently the AC local was running only on five days a week. The train will run at the same time schedule as on weekdays. The first AC local train had made its maiden run on 25th December 2017
According to a statement released by the Western Railway, the AC local initially had stoppages at major stations i.e. Mumbai Central, Dadar, Bandra, Andheri, Borivali, Bhayander & Vasai Road.
Later on its rising popularity, the AC local was provided with additional halts at Marine Lines, Charni Rd, Grant Rd, Dahisar, Mira Rd, Naigaon & Nallasopara stations in both directions w.e.f 1st November 2018.
With the introduction of these additional halts, the commuters have shown greater patronage for the AC locals with the sale of tickets increasing gradually. It is worthwhile to know that in the year 2018-19, India's first AC local train has had a total earning of almost ₹19 crore and the services of this train are getting a very good response from commuters.
In the current financial year up to August 2019, almost 23 lakh passengers had already traveled the AC local thereby garnering a revenue of ₹9.61 crore in this period. The AC local is presently running from Monday to Friday. The AC local will run between Churchgate – Virar on all days of the week.
The air-conditioned train used to make six trips per day between Monday and Friday when it was launched on December 25, 2017. The services were initially operated between Churchgate and Borivali stations for the first five days before the services were extended till Virar from January 1, 2018.
Daily Updates from Metro & Railway