Mumbai: Reliance Infrastructure-run Mumbai Metro One has launched a mobile ticketing facility called 'Skiiip Q' in association with digital payments player Paytm, that will help commuters book their tickets even from outside the metro stations.
Instead of using tokens or smart cards, commuters can travel using the QR code generated by mobile app on automated fare collection gates of the 11.4-km Versova-Andheri-Ghatkopar metro line.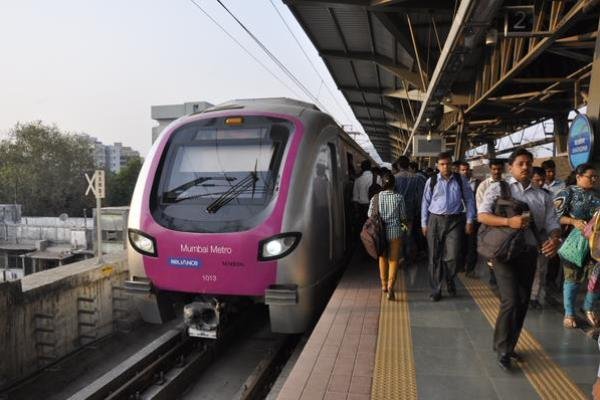 The facility is available on the Paytm App and app of technology partner Ridlr and will soon be introduced on the Mumbai Metro App.
The tokens and smart cards will continue to be available at ticketing windows with the added option available. Cash Suvidha eyes Rs 100 cr loan book by Mar
Fintech company Cash Suvidha is eyeing a loan book of Rs 100 crore by March, of which it targets to disburse Rs 56 crore to small and micro businesses, the company said in a statement.
Cash Suvidha offers a range of financial solutions that includes unsecured funding amount up to Rs 3 lakh, secured loan up to Rs 10 lakh and a loan of Rs 50,000 for those looking at setting up any kind of income generation avenues.
The company has already disbursed Rs 88 crore since inception in 2016 and is targeting to three-times over that in the next fiscal," he elaborated.
The company offers both business and personal loans, and a range of services exclusively for women as well. Croma & Sweden's Blueair tie up for air purifiers
Tata Group's consumer electronics retailer Croma has tied up with Swedish air purifying technology giant Blueair for a shop-in-shop experience across stores.
Under the tie-up, Blueair products will be retailed across 25 Croma stores in Mumbai, Delhi, Pune, and Bengaluru to begin with. IIFL arm 5Paisa Capital lists at huge discount
5Paisa Capital, the demerged entity of IIFL Holdings, has become the first listed financial marketplace on the BSE and NSE.
The share debuted at Rs 380 on the NSE, lower by 5 per cent from the pre-opening price of Rs 400 per share while on the BSE, it listed at Rs 617.50, a 5 percent discount to pre- opening price of Rs 650.
The listing of 5Paisa completes the demerger of the firm from its parent IIFL Holdings. All existing shareholders of IIFL were allotted shares in the demerged entity in the ratio of 25:1.
The parent company had earlier infused Rs 100 crore as fresh capital in the demerged entity, it statement said.
"Listing will provide retail and institutional investors an opportunity to participate in growth of the company," IIFL group chairman Nirmal Jain said after the listing. YesBank, Amazon partner to train MSMEs to sell online
Mid-sized private sector lender Yes Bank has partnered with Amazon India to help MSMEs make a transition from offline to online selling.
The bank has launched an e-commerce training programme for offline MSMEs and retailers with Amazon India as the knowledge partner, it said in a statement.
The aim is to train entrepreneurs on e-commerce who will in-turn help offline MSMEs and retailers understand technology and sell online, it added.
Daily Updates from Metro & Railway