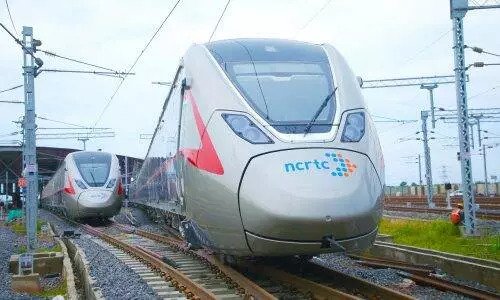 New Delhi (Metro Rail News): NCRTC is presently awaiting the Union Cabinet's approval to commence the construction of the second regional rapid transit system that will connect Delhi and Alwar in Rajasthan. The pre-construction activities for the project have been completed, marking the second of its kind after the Delhi-Meerut RRT corridor. 
An NCRTC official stated that they have relocated all utilities in Gurugram, including power lines and pipelines, and that the pre-construction work is complete. However, the Delhi-Alwar stretch will be implemented in three stages as a multi-state project. The NCRTC has set up a board comprising representatives from the concerned states to grant approval for the project. As part of the process, a detailed project report is prepared, which is reviewed by the NCRTC board before being sent to the states for implementation.
The official further stated that the Delhi government has approved the project in principle but has expressed its inability to provide the necessary funds. The NCRTC has submitted the DPR to the central government for cabinet clearance, and once approved, construction can commence immediately.
Daily Updates from Metro & Railway