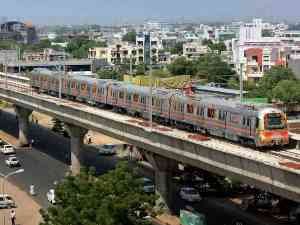 Patna: Bihar government today approved the Metro Rail Project in Patna. A budget of Rs 16,960 crore has been allocated for the project which will see Metro services resuming in the city from 2021. The metro network will have 27 stations initially and will run from Saguna More to Patna Junction.
The proposal will now be sent to the Union government for approval. The Bihar government started working on the project from 2011, and an initial draft was prepared in 2013.
The state government had then asked Rail India Technical and Economic Service (RITES) to prepare a feasibility report.
According to the plan, the Metro services in Patna will be rolled out in three phases. In the first phase work will be completed in the east-west and north-south corridors.
The metro will run on two routes under the PPP (Public Private Partnership) mode.
Patna will be the seventh Indian city to have the metro after Kolkata, Delhi, Bangalore, Mumbai, Jaipur and Chennai.
Daily Updates from Metro & Railway