PUNE (Metro Rail New): Majority of the labours working on the Pune metro rail project has been staying in labour camps. All casting yards and depots have labour camps with round the clock medical doctor and necessary medical aid. All labour camps have toilets, bathrooms, kitchen, rest area and other necessary facilities. Pune metro safety, health and environment (SHE) department regularly monitor the condition of labours, labour camps, worksites and the personal protective equipment provided to the labours.
 In the wake of COVID-19 majority of labour working on the metro, work is stayed due to the good staying facility and proper medical facility provide by Pune metro. At present about 2000 labours staying in Wagholi, Yerwada, Deccan college, Kasarwadi, Kiwale, Bhugao, Pimple Gurav, Vanaz depo and agriculture ground labour camps. All the labour camps have been sanitized on a regular interval. Labours have been provided masks, sanitisers and soap to keep them free of any infections. All labours health monitored, the temperature has been recorded every day. All labours have been educated to keep social distancing and other measured taken to avoid COVID-19 infection.  COVID-19 prevention posters have been pasted on prominent locations.  The entry to the outsiders has been restricted to the labour camps and all entrants have been monitored; their body temperature measured; mask and sanitisers provided to them. Special permission has taken from the police to bring rations to the labours and the vehicles which used for that are being sanitised regularly. Ambulances have been deployed to take care of any eventuality.
On this occasion, Dr Brijesh Dixit, MD, Maha Metro, said "Maha Metro is taking care of labours since the starting of the project by providing them good staying facilities, health facilities and safety facilities. Our safety, health and environment department constantly monitors labour health, working environment and safety. That is the reason labour has not deserted labour camps"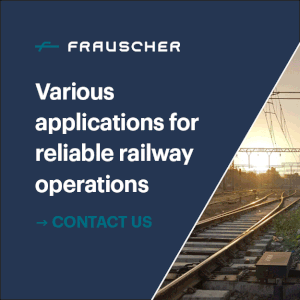 Presently approx. 2000 labour are housed in various labour camps of contractors working at PMRP. Measures were undertaken and underway for prevention of the spread of Corona Virus.
Doctors, Safety and Environment teams of GC and all Contractors ensuring that the following measures are implemented at all labour camps of contractors:
Orientation of staff on Corona Virus with display boards on Do's and Don'ts are prominently displayed at site.
Regular medical check-ups are being conducted from Doctors. Regular temperature check-up of workmen is going on with Temp guns.
Sanitizers are provided to securities, workmen & staff.
Masks are provided to all workmen & workmen colony staff.
Regular housekeeping & cleaning tasks are going on.
Ensure provision of handwash with soap and sanitizer at labour camps to use the same on entering the camps.
Hygienic food is being supplied. Enough stock has already maintained
Social distancing is explained & being maintained.
Health Alerts are explained to all workforce & staff with due precautions to be taken.
Weekly payments are being made to each worker.
Regular fogging is being done in entire workmen camp.
All beds are got cleaned & kept at safe distance.
Limit/Avoid meetings and visits only for essential work
Display boards with signage on Do's and Don'ts for prevention of Corona spread.
Ensure that all work surfaces /gates /handles in the area are sanitised at least two/three times a day.
On call availability of doctor essential and appropriate isolation arrangements made in all camps.
Workers are about four to five per room, Rations and vegetables including cooking gas are provided at the camp sites to prevent movement of the workers
As per Ministry of Home Affairs, Government of India order No. 40-3/2020-D dated 24.03.2020, all offices of the government of India, its Autonomous/subordinate offices and Public Corporations shall remain closed for 21 days with effect from 25.03.2020. As a preventive measure and above said order, Maha-Metro has shut down its activities and instructed its employee to work from home.
Advertisement