PUNE (Metro Rail News): The Pune Metro team of Gülermak–Tata Projects Limited Joint Venture (Gulermak-TPL JV) has commissioned the second TBM S79 "Mula" to build a tunnel from Range Hills Ramp towards Agriculture College Shaft after achieving the first tunnel breakthrough in at the beginning of the new year 2020.
Shri Eknath Shinde, Minister of Urban Development, Government of Maharashtra inaugurated the second Tunnel work by Tunnel Boring Machine (TBM) named after River Mula at Agriculture college Pune on January 5, 2020. The second TBM S79 "Mula" will drag a 5-km underground stretch between Range hill to Swargate of the PCMC (Pimpri Chinchwad Municipal Corporation)-Swargate corridor.
The Maharashtra Metro Rail Corporation (Maha Metro) is employing the tunnel boring machine (TBM) to dig two parallel tunnels between the range hill and Swargate. The first tunnel work was started on 30 November 2019 by the tunnel boring machine S78 named after river Mutha.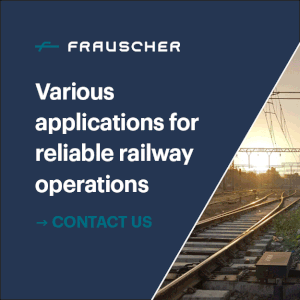 Shinde has inaugurated tunnel work and tunnel boring machine (TBM) by pressing the switch of TBM S79 Mula (names after river Mula) and the cutter head of the machine start rotating. After that, he climbs down 20m deep into the TBM shaft and inspected the machine and tunnel work from close. Atul Gadgil, Director (works) accompanied him and explained the tunnel work and the features of the tunnel boring machine.
While addressing the gathering, Shinde said that the metro work is complex, difficult, high tech and sophisticated; the TBM Mula machine is fully computer-controlled and there is no human error associated with it. Metro administration is taking adequate safety measures in tunnel work. I am sure that Pune Metro will finish the work before time. The govt (Govt. of Maharashtra) will eliminate all hurdles and help Maha Metro to complete the work before time. Maha Metro is doing good work in Nagpur, Pune and Metro for Nashik city will also in advance stage of approvals.
"I congratulate the Maha Metro team and their MD Dr. Brijesh Dixit for the excellent work. The metro will help the Pune citizen to commute in less time and reduce pollution in the city", he added.
This Ø6.61m 100m long Terratec EPB TBM S79 completed factory acceptance tests in October 2019 and arrived on the Pune Metro rail site in December.
Advertisement