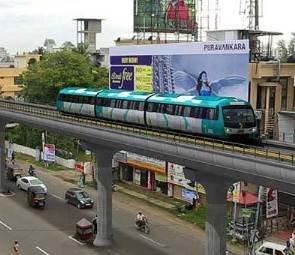 Lucknow: Uttar Pradesh Chief Minister Akhilesh Yadav on Friday presented his fifth and last budget before the upcoming 2017 Assembly polls. While experts termed it a populist budget, Akhilesh said it has all the ingredients for the developmental promises made by the Samajwadi Party (SP) government in 2012.
With a fiscal deficit of four per cent, the Rs 3.46 lakh crore budget is the biggest of all the budgets presented by this government and is also 14.2 per cent higher than the last 2015-16 budget allocations. It mainly aims at the agricultural, health, infrastructural, educational sectors besides making suitable allotments of funds for the various schemes promised by the SP.
"Rs 1,336 crore has been allocated for clearing the arrears of sugarcane farmers besides special packages of Rs 1,255 crore for Bundelkhand farmers, Rs 2,057 crore for the 50 drought-hit districts of the state and Rs 4,498 crore for farmers affected by hail storms," Akhilesh said while presenting the budget.
While Rs 14,721 crore has been allocated for roads and bridges across the state, the budget also made provision of Rs 4,003 crore for the Agra-Lucknow Expressway, Rs 1,500 crore for the Poorvanchal Expressway, Rs 814crore for the Lucknow Metro rail project and Rs 50 crore each for Metro rails projects in Kanpur and Varanasi. A sum of over Rs 1,300 crore has also been earmarked for new schemes which mainly focus on education, health and agriculture.
Daily Updates from Metro & Railway