UTTAR PRADESH, INDIA (Metro Rail News): Progressing towards the target of trial run in November this year, Uttar Pradesh Metro Rail Corporation Ltd. (UPMRC) erected the 600th U-girder last night near Medical College (GSVM) under the Priority Section that is being built between IIT & Motijheel.
The civil construction of this section is just around the corner of completion. Now, The elevated viaduct is ready up to a distance of more than 8.5KMs out of 9KMs. Now, the erection of only 24 U-girders is left in this section, which will be completed soon.  The connectivity through the viaduct has reached the Medical College gate starting from The dead-end before IIT. The erection work of U-girders on the Priority Section commenced on 11th August 2020.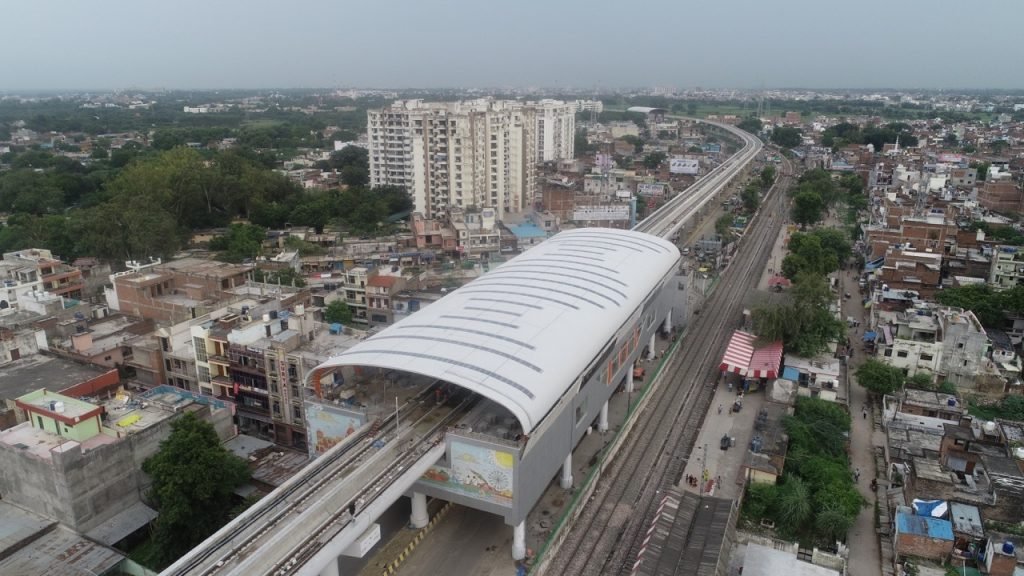 Shri Kumar Keshav, Managing Director, UPMRC, congratulated the whole team on this occasion and said, '' Kanpur Metro is progressing towards its target of trial run in November 2021 on the Priority Section. Civil works are about to be completed. In addition, the system works like Track laying & installation, and set-up of technical rooms etc. at Metro Stations and Polytechnic Depot are also being executed at a fast pace."
The casting of all U-girders completed
Recently, UPMRC has also completed the casting of all 668 U-girders. As a result, a total of 624 U-Girders will be erected in the Priority Section. Subsequently, 44 more U-Girders will be pitched for the elevated viaduct connecting the ramp of the underground section with the Motijheel end of the Priority Section. The casting of U-girders in Kanpur commenced on 20th January 2020.
Daily Updates from Metro & Railway