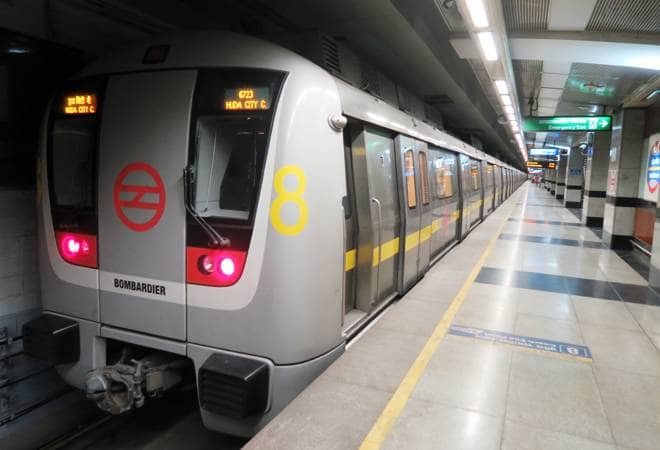 NEW DELHI (Metro Rail News) : Metro train services on Phase-III sections of DMRC which usually begin at 8:00 AM on Sundays will begin at 6:00 AM this Sunday i.e, 13th September 2020. This arrangement is being made to facilitate the candidates appearing for the National Eligibility cum Entrance Test (NEET 2020) Examination held by the National Testing Agency this Sunday. These sections are: –
"Metro services on rest of the sections will remain running as per normal schedule from 6:00 AM onwards", The DMRC said in a statement.
The DMRC further said, "As everyone is aware that amidst the ongoing pandemic, Metro has resumed services with new norms in place for travel by the Metro this week only after a gap of over five months".
The DMRC has requested the commuters or students to follow the following things while going for a metro travel :-
1. As thermal screening/hand sanitisation of every passenger at entry point of station(s) is now a new normal and trains also halt for few extra seconds to ensure people board/deboard smoothly in adherence to social distancing norms, one must keep at least extra time of 15-30 minutes for his/her travel.
2. To regulate flow of passengers, only limited gates (not all) are opened at station(s) for the time being. One must check the earmarked gate opened for entry at the station(s) beforehand by visiting DMRC's website www.delhimetrorail.com (Link for gate list is http://delhimetrorail.com/corona/entrygatedetails.aspx) so as to avoid wastage of time in locating the Gate after reaching the station.
3. For your and everyone's safety and to help prevent spread of Coronavirus, wearing of face mask and adherence to social distancing norms throughout the travel has to be ensured by all commuters. Violation may attract penalties and removal from Metro premises. Entry at the station won't be permitted if anyone reaches without face mask/cloth. Those having fever or symptoms of Covid will also not be permitted to enter the station.
4. For smooth and faster entry to the station, try to travel with minimum luggage and avoid carrying metallic items as baggage sanitisation and checking of metallic items during frisking by security personnel may further increase your travel time to the destination.
Daily Updates from Metro & Railway