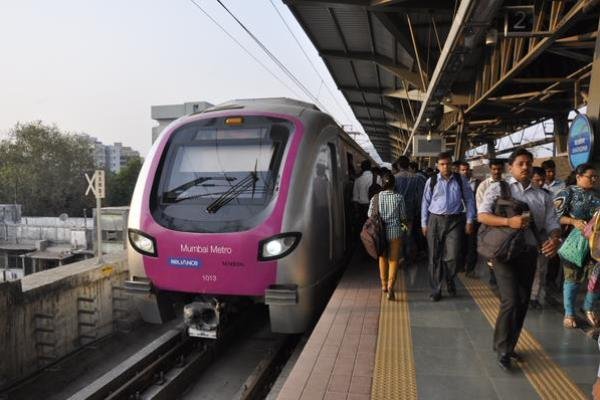 Mumbai: The Executive Committee of the Mumbai Metropolitan Region Development Authority (MMRDA), headed by Mr. Sumit Mullick, Chairman, Executive Committee, MMRDA and Chief Secretary, Government of Maharashtra on 28 August 2017, appointed General Consultants for the Wadala-Ghatkopar-Mulund-Thane-Kasarvadavali Metro-4 corridor and also approved road projects in BKC and MMR.
The Executive Committee appointed the consortium of M/s. DB Engineering & Consulting GmbH with Hill International Inc. and Louis Berger Consulting Co. Ltd. as General Consultants for the Wadala-Kasarvadavali Metro-4 corridor. The scope of work for the Consultants includes Design, assistance in procurement, construction management, supervision, system integration, interface management, testing and commissioning of the entire corridor among other various responsibilities.
The Committee appointed M/s. Niraj Cement Structurals Ltd. to construct the 2.2-km long elevated road from Bharat Diamond Bourse Co., BKC to Vakola Junction, which is expected to decongest BKC and SCLR junctions.
The Committee further appointed the consortium of M/s. Stup-Darashaw to prepare Detailed Project Report for the 35-km Marve-Bhayander-Godbunder Road (Thane) after concluding the economical and techno-economical feasibility surveys. This road is an extension of the Coastal Road proposed by the Municipal Corporation of Greater Mumbai.
Another road project that received Committee's boost is the 33.8-km long Thane-Belapur road to National Highway-4. The Committee appointed M/s. SMC Infrastructure Pvt. Ltd. to construct the road and also appointed the consortium of M/s. PEMS Engineering Consultants Pvt. Ltd. and M/s. Aakar Abhinav Consultants Pvt. Ltd. as the Project Management Consultants. This road will help connect with Mumbai city from Thane, Kalyan Dombivli, Ambarnath, Badlapur etc. The road will also help disperse traffic from Virar-Alibaug multi-modal corridor.
"We are looking at holistic development. Today, the requirement of an MMR isn't very different from BKC. Both hubs are attracting people with opportunities in various sectors.
This is the reason a Metro or a road project is as much necessary for MMR as it is for Mumbai. Of course, we will remain committed to the protection and improvement of environment while indulging in development", said Mr. U.P.S. Madan, Metropolitan
Commissioner, MMRDA.
Daily Updates from Metro & Railway