Lucknow: With metro commencing commercial operations in Lucknow for over a month now, the major concern of Lucknow Metro Rail Corporation (LMRC) to earn revenue which can manage its operation and maintenance (O&M) cost . Since the initial ridership number has not been very encouraging on metro's priority section on Kanpur Road because of limited catchment area, the team is now eyeing at earning revenue through property development.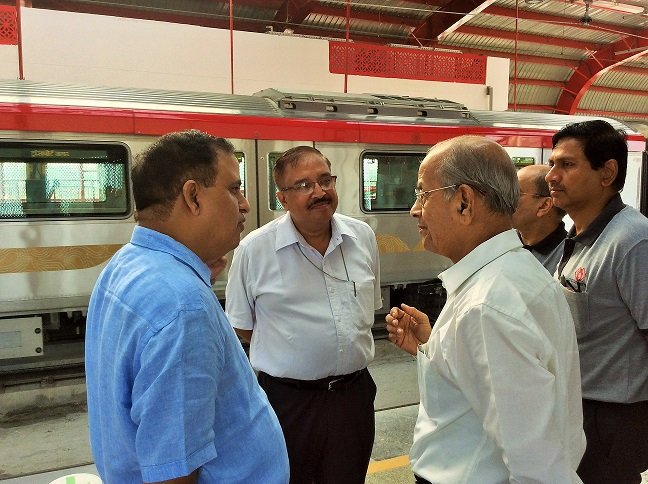 Accordingly LMRC planning to develop commercial spaces for cafes, book-stores, shops, ATM centres inside metro stations as the corridor extends and operations expand.
"We are focusing on property development big time to increase our revenue to meet our O&M costs. Though this will contribute only 15% of our revenue in long run, at this time it is crucial as the fare box revenue is still less considering that metro service has just begin.", said LMRC Chief Kumar Keshav.
According to DPR (Detailed Project Report) of Lucknow Metro Rail Project, its O&M cost will be derived up to 85% from the fares and 15% from property development. Since the metro is still new, team is mostly dependent on rent it would get from commercial properties inside stations and advertisements both in trains and stations. LMRC has recently awarded the contract for advertisements too and one can see panels being displayed in a few trains.
"The properties will develop over a period of time as the corridor from the Airport to Munshipulia gets completed in phases. We aim to repay our loan to
European Investment Bank
in next 20 years.", said Kumar Keshav.
Daily Updates from Metro & Railway