HYDERABAD (Metro Rail News): On Saturday morning Hyderabad Metro Rail service was interrupted for over an hour due to a technical glitch....
PARTNERED INDUSTRY EVENTS
Shri Vinod Kumar Yadav, Chairman Railway Board, Ministry of Railways makes it amply clear that the Indian Railways is readying bidding documents...
An Exclusive Interview of Mrs. Ashwini Bhide, MD, MMRC, who heads the 'ambitious' and 'intricate' Metro rail network in Mumbai.
LATEST ARTICLE AND INDUSTRY UPDATES
DUBAI (Metro Rail News): UAE celebrates 10 years of smooth journeys and happy memories created. From people of all ages and all...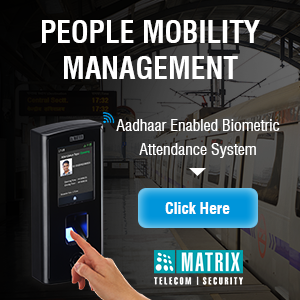 TRIPURA (Metro Rail News): Indian Railway flags off first DEMU train services in Tripura-Dharmanagar-Sabroom. The regular service of the DEMU trains started...
Delhi (Metro Rail News): The Ministry of Housing & Urban Affairs is planning to starts Metrolite system for three corridors of Delhi...
NEW DELHI (Metro Rail News): The newly launched Vande Bharat Express is the costliest-ever train on the Katra-Delhi route with no concessional...
MUMBAI (Metro Rail News): Between the Bombay High Court order of October 4 and the Supreme Court's directive on Monday morning to...
NEW DELHI (Metro Rail News): The DMRC has told the Delhi High Court that Platform Screen Doors (PSDs) have been put on...
KOCHI (Metro Rail News): Kochi Metro Rail Limited (KMRL) has decided to increase the speed of trains along the Maharajas Groung-Thykoodam stretch....
CHENNAI (Metro Rail News): Chennai Metro Rail Limited (CMRL) files a complaint against 4 private firms for posting advertisement on its pillars. these...
HYDERABAD (Metro Rail News) : Hyderabad Metro Rail in travel 3.2 lakh commuters as consequence of the ongoing strike by the staff...
DELHI (Metro Rail News): Hon'ble Union Minister Shri Hardeep Singh Puri, Hon'ble Delhi CM Shri Arvind Kejriwal & Delhi Transport Minister Kailash...
New Delhi (Metro Rail News): Union Minister for Home Affairs, Shri Amit Shah flagged off the New Delhi-Katra 'Vande Bharat' Express in...
LUCKNOW (Metro Rail News): The Lucknow Metro Rail Corporation (LMRC) in a joint initiative with JanaJal, India's premiere water services company, has...
MUMBAI (Metro Rail News): Commemorating 150th birth anniversary of Mahatma Gandhi, Reliance Infrastructure promoted Mumbai Metro One has completely stopped the use...
Global population is expected to grow by 2 billion to almost 10 billion by 2050, according to the United Nations' World Populations Prospects 2019...
HYDERABAD (Metro Rail News): On Monday, Telangana High Court Chief Justice Raghvendra Singh Chauhan flagged-off shuttle services offered by the Hyderabad Metro Rail...