NEW DELHI (Metro Rail News): The Supreme Court (SC) directed to start the construction work for Delhi Metro's Phase IV on Friday....
PARTNERED INDUSTRY EVENTS
Metro Rail News has conducted Exclusive Interview with Mr. Sanjeev Subhdar, EVP & Head Engineering solution, Datamatics Global Services Limited, to know about...
Exclusive Interview with Shri Piyush Goyal,  Union Minister of Railways & Union Minister of Commerce & Industry in which he talks about...
LATEST ARTICLE AND INDUSTRY UPDATES
VADODARA (Metro Rail News): A high-level delegation led by Masashi Adachi, parliamentary vice minister of land, infrastructure, transport, and tourism from Japan...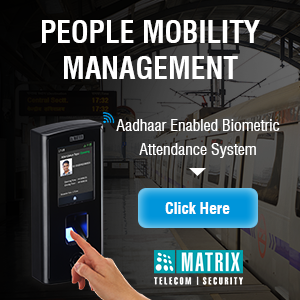 DELHI (Metro Rail News): On Sunday All India Railwaymen Federation (AIRF) working president N. Kannaiah said that buying trains is not a...
Abu Dhabi (Metro Rail News): Abu Dhabi Metro Tender. The project's work area includes the construction of a subway network in Abu...
BENGALURU (Metro Rail News): An autonomous Hyperloop has been developed by a team of student engineers from Avishkar Hyperloop and the Centre...
Visakhapatnam (Metro Rail News): The budget announcement of setting up a monorail in the city has raised questions about the future of...
DELHI (Metro Rail News): On Friday The Union Railways Minister Piyush Goyal in the Lok Sabha said that the government is allowing...
New Delhi (Metro Rail News): Top officials of the Railway Board recently met investors, developers as well as other stakeholders in order...
Bengaluru (Metro Rail News): Bengaluru may get an inner ring metro in the coming years as officials are set to study the best way to...
MUMBAI (Metro Rail News): The monorail project in Mumbai, set up by the Maharashtra government with an investment of more than Rs...
VARANASI (Metro Rail News): According to a report, The Railway Ministry has directed the Integral Coach Factory (ICF) in Chennai, Tamil Nadu and Modern...
Jaipur (Metro Rail News):  The Jaipur Metro Rail Corporation (JMRC) is making efforts to rent out space at Ram Nagar metro station...
SURAT (Metro Rail News): Surat Municipal Commissioner M Thennarasan was appointed Executive Director of Surat Metro Rail Corporation (SMRC) on Thursday at...
HYDERABAD (Metro Rail News): The Hyderabad Metro Rail project still lacks an efficient first and last-mile connectivity and a common ticket for...
JAIPUR (Metro Rail News): The state budget has given a major push to infrastructure projects in the state capital as the government...
Visakhapatnam (Metro Rail News): The Export-Import Bank of Korea (KEXIM) has conveyed their inability to extend the financial assistance for the nearly...