DELHI (Metro Rail News): On June 3 the Arvind Kejriwal-led Aam Aadmi Party (AAP) government in Delhi announced that it was considering...
PARTNERED INDUSTRY EVENTS
Metro Rail News Team get an opportunity to interview Mr. Keun Young Kim, Chairman, World Token Issued Alliance (WTIA) & Chairman, AH...
Our April issue focuses on interesting topics such as HVAC and Refrigeration equipment systems and also provides cover story on PodTaxi,...
LATEST ARTICLE AND INDUSTRY UPDATES
Metro Railway is a rapid rail transit system with improved reliability, punctuality & passenger comfort. 1st Metro Rail service was inaugurated...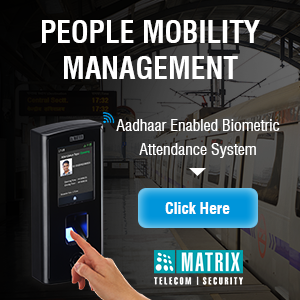 NEW DELHI (Metro Rail News): Calling Delhi government's plan to allow free travel to women in Delhi Metro an election gimmick, 'Metro...
NEW DELHI (Metro Rail News): Metro service has been stopped temporarily as a major fire broke out at a furniture market in...
Delhi (Metro Rail News): Indian Railways will be going to reduce Delhi- Mumbai, Delhi-Howrah travel time by 5 hours. Indian Railways network...
Delhi (Metro Rail News): The services were delayed for a few minutes on Thursday, in Red Line from Shaheed Sthal towards Dilshad...
NEW DELHI (Metro Rail News): A day after a 29-year-old woman shared her ordeal on Twitter alleging that a man masturbated on...
NEW DELHI (Metro Rail News): On Tuesday, Chief Minister Arvind Kejriwal asked the Delhi Metro Rail Corporation (DMRC) to reconsider its view...
Visakhapatnam (Metro Rail News): The Visakhapatnam Metro Rail Project is further delayed as it is yet to get the new government's approval. Evaluation...
Agra (Metro Rail News):  the Uttar Pradesh Metro Rail Corporation (UPMRC) has asked the district administration and the Agra Development Authority (ADA)...
NEW DELHI (Metro Rail News): On Tuesday, at the Civil Lines station in the national capital a 23-year-old man, who was undergoing treatment for depression...
CHENNAI (Metro Rail News): From June 20-23 Chennai Metro Rail Limited (CMRL) is organizing yoga camps at eight metro stations. Commuters before...
Mumbai (metro rail news): Track laying for two metro lines – Metro-2A (Dahisar-DN Nagar) and Metro-7 (Dahisar East – Andheri East)- has...
KOCHI (Metro Rail News): The Kochi Metro has completed two years of successful operations on Monday. Kochi metro has affected a consequential...
MUMBAI (Metro Rail News): The Mumbai Metropolitan Region Development Authority (MMRDA), in the wee hours of Sunday, unloaded the first lot of Metro...
LUCKNOW (Metro Rail News): The Newest form of urban transport for the citizens of one of the world's oldest cities on earth....