NEW DELHI (Metro Rail News): The Delhi Development Authority (DDA) has asked the Delhi Metro Rail Corporation (DMRC) to stop construction for alleged...
PARTNERED INDUSTRY EVENTS
Shri Vinod Kumar Yadav, Chairman Railway Board, Ministry of Railways makes it amply clear that the Indian Railways is readying bidding documents...
An Exclusive Interview of Mrs. Ashwini Bhide, MD, MMRC, who heads the 'ambitious' and 'intricate' Metro rail network in Mumbai.
LATEST ARTICLE AND INDUSTRY UPDATES
DUBAI (Metro Rail News): UAE celebrates 10 years of smooth journeys and happy memories created. From people of all ages and all...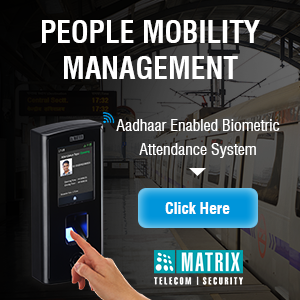 HARIDWAR (Metro Rail news): Haridwar to becomes podcars & Ropways for Rishikesh and Dehradun . The holy city of Haridwar will soon...
DELHI (Metro Rail News): The Environment Pollution Control Authority (EPCA) recently announced that it will submit a report before the Supreme Court, seeking...
MUMBAI (Metro Rail News): Virgin Hyperloop One is likely to start construction of the ₹60,500-crore Mumbai-Pune hyperloop project in 2020. The ultramodern,...
JAIPUR (Metro rail News): First a non-IAS person, Mukesh Kumar Singhal was given the charge of Managing director Of Jaipur Metro Rail...
DELHI (Metro Rail News): Union Minister of Railways & Commerce Piyush Goyal has Compliment the novel idea of Indian Railways to...
GUWAHATI (Metro Rail News): Talking about the metro-rail project, State Industry Minister Chandra Mohan Patowary on Wednesday, October 16, stated that in the first phase,...
Matrix will be participating in the INTERNATIONAL RAILWAY EQUIPMENT EXHIBITION (IREE) 2019 to be held in New Delhi from 22nd to 24th October 2019.
HYDERABAD (Metro Rail News): The Hyderabad Metropolitan Development Authority (HMDA) is finally shifting to Ameerpet After a 44-year stay in Secunderabad....
NEW DELHI (Metro Rail News): Shri Pradeep Kumar has taken over as Member (Signal & Telecom), Railway Board and ex-officio Secretary to...
Kolkata (Metro Rail News): Kolkata Metro Rail Corporation Limited (KMRCL) provided Metro service for Kolkata Metro Commuters, Metro service from Sector V...
SECUNDERABAD (Metro Rail News): Additional City Commissioner of police Anil Kumar launched Smart bikes Secunderabad Parade Grounds Metro station.
DELHI (Metro Rail News): The Union Urban Affairs Ministry & Delhi Metro rail corporation (DMRC) board approved Corridor Kirti Nagar-Dwarka, DMRC approving...
HYDERABAD (Metro Rail News): On Saturday morning Hyderabad Metro Rail service was interrupted for over an hour due to a technical glitch....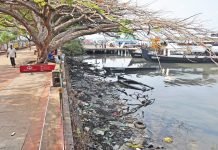 KOCHI (Metro Rail News): The Ministry of Environment & Forests on Friday granted Environmental and Coastal Regulation Zone (CRZ) approved to the...