UTTAR PRADESH (Metro Rail News): On September 16, Uttar Pradesh Chief Secretary Rajendra Kumar Tiwari directed officers to prepare an action plan...
PARTNERED INDUSTRY EVENTS
An Exclusive Interview of Mrs. Ashwini Bhide, MD, MMRC, who heads the 'ambitious' and 'intricate' Metro rail network in Mumbai.
The National Capital Region (NCR), a planning region located around Delhi, is India's fastest growing urban agglomeration. To provide a public...
LATEST ARTICLE AND INDUSTRY UPDATES
DUBAI (Metro Rail News): UAE celebrates 10 years of smooth journeys and happy memories created. From people of all ages and all...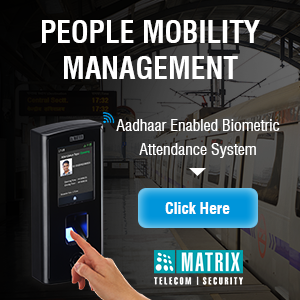 NEW DELHI (Metro Rail News): Piyush Goyal chaired Railway Ministry is all set to start the operations of the second 'Make in...
New Delhi (Metro Rail News): ETA Engineering and Tricolite Electrical Industries Limited (ETA-Tricolite JV) got the Letter of Acceptance (LoA) from Delhi...
KOLKATA (Metro Rail News): Samples of soil are being collected from the Bowbazar area that has been affected after a machine boring...
NEW DELHI (Metro Rail News): Metroman E. Sreedharan has said that the Delhi Metro Rail Corporation (DMRC) has readied the design to...
CHENNAI (Metro Rail News): The Chennai Metro Rail Limited (CMRL) Employees Union has filed a written petition in the Madras High Court...
NEW DELHI (Metro Rail News): An eco-friendly version of the Hyperloop network is in the works, powered by a skin of solar-powered modules and...
MUMBAI (Metro Rail News): In a piece of good news for the Mumbaikars, Western Railway has decided to run the AC local train services on weekends...
NEW DELHI (Metro Rail News): Railway Board Chairman VK Yadav has said, Indian Railways is looking to completely upgrade its rolling stock manufacturing...
KOCHI (Metro Rail News): According to KMRL managing director APM Mohammed Hanish the Kochi Metro Rail Limited (KMRL) has also started generating...
CHENNAI (Metro Rail News): In the last eight months more than 1.91 crore passengers have used metro rail services in Chennai. Chennai...
MMRDA Recruitment 2019:  The Mumbai Metropolitan Region Development Authority (MMRDA) has invited eligible candidates to fill 25 Executive and 1,053 non-executive posts...
GURGAON (Metro Rail News): The Gurgaon Metro will be operated and maintained by IL&FS till September 17 midnight as a licensee while...
MUMBAI (Metro Rail News): In a bid to tackle the ongoing social media campaigns and criticism against the proposed Metro crashed inside...
NEW DELHI (Metro Rail News): On Monday Railway Board Chairman Vinod Yadav said that Indian Railways have decided not to manufacture any more Vande Bharat Express rakes in...