Avenues for Revenue Increase
Fare Box Revenue
Last Mile Connectivity
Single Ticketing
Other Avenues
Dedicated Connectivity to commercial enterprises, bus stands, railway stations, malls through an elevated walkway
Encouraging schools to use the metro as the primary mode of transport.
Pick up and drop to nearest metro stations
Pricing strategy for non-peak hours.
Extensive promotion of Metro Card.
Group Bookings for Schools/Colleges/Tourists
Non-Fare Box Revenue
Co-Branding of Stations: Encouraging brands to co-brand the stations
Property Development: Property development with a unique mixture of food, entertainment and shopping
Advertisement Inside/Outside Stations, trains, pillars & medians
Interconnection Bridge
Unit Cell (Telecom Towers) On Metro Pillars
Other Avenues
Advertisements to change from static to dynamic
Segmentation of the retail area as per the customer preferences in the catchment area and as per the geography of the metro stations
Delivery/pick up points for online e-commerce companies and food companies
Client exclusive – Promos & Events on the Metro Train
MULTIMODAL INTEGRATION
Our approach has been not only to enable us to cover its cost on a long-term basis but also to ensure affordability and provide efficient and high-quality feeder services to ensure continuous patronage. It will provide Shared Bicycles, Electric Cycles, Electric Scooters, E-rickshaws and E-vans.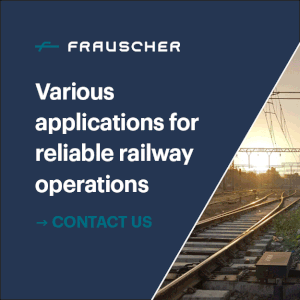 ALTERNATE REVENUE SOURCES FOR METRO RAIL PROJECTS
In most public utilities, there is a limit to which the service charge can be raised. The revenue from this service charge is not sufficient to recover the cost and even to meet the operational expenditure.
Therefore, to remain financially viable and sustainable in the long run, these public utilities must look for alternate revenue sources.
Most of the Metro Rails are making an effort to boost revenues from alternate sources, and the success of MTR Hong Kong is noteworthy
Transit-Oriented Development: Metro Rail Corporations are not just about running trains, but are in the business of creating markets that will fill those trains TOD is the Solution

Densification of population along the Metro Corridor by an increase in Floor Space Index (FSI).

Premium earned from this increase in FSI serves as an alternate source of revenue.

The premium will be shared equally between the Municipal Corporation and the Metro Rail implementing agency

The benefit of increased FSI will also be carried forward to the Property Development done by the Metro Rail Implementation Agency

Value Capture Financing Betterment Levy – Increase in Stamp Duty Development ChargesTransfer of Development Rights Joint Property Development
Advertising – Digital, On-site, Train wraps.
Station Naming Rights.
Project Management Consultancy Fees.
Cost Reduction in Construction
Novel Designs and Innovative Strategies
Applying novel designs and innovative construction methodologies & strategies to save cost and time and improve quality and functionality
Civil Infrastructure:
Viaduct width optimized from 10.3m to 8.5m
Right of Way for land rationalized from 20 m to 18 m.
Construction of Viaducts made independent of the stations. Viaducts have been designed in such a way that it allows for the commissioning of the whole line, even with few functional stations.
Station Platform length rationalized from 140 m to 75m for three coach configurations—kept scope for future extension.
Depots:
The maintenance shed in depots: Size reduced to half compared to DPR.
Stabling lines: Trains are to be maintained in depot once in three days. Only trains requiring maintenance (one third) to be stabled at Depot and remaining trains (two-third) to be stabled at Terminal Stations.
No roof covering for stabling lines.
Overall track length of depots reduced to 8km from 10 km.
Reduction in length of inspection bay lines and repair bay lines to 80m from 166m
Elimination of procurement of jigs & fixtures for repairs of electronics equip included in AMC of OEM
Heavy repair shop only in one out of two depots
Signalling Requirement Rationalized:
Elimination of sub-master clocks and servers thereof at stations.
Virtualization of Telecom subsystem servers in OCC leading to hardware optimization.
Elimination of 48 Volts DC supply in the Telecom system design.
Signalling rooms eliminated from stations not having interlocking.
Rolling Stock:
• Rationalization of technical requirements, a new and unique design, liberalization of eligibility criteria – achieving 20% lower rate on technical parity
Traction:
• Traction substations rationalized from 4 to 2.
• Hollow tubular Portals instead of solid section vertical masts to support OHE TRACK (P-WAY) :
• 25 m long rail of grade 1080 (HH Rail) procured first time in the country, which will reduce total number of joints to be welded. This will lead to improved safety, riding comfort, maintenance and overall cost reduction
Multiple Utilities Sharing the Same Right of Way
3 and 4 layered transport system totalling 9 km is being executed along metro corridors.
Being done jointly with NHAI on National Highway 44 passing through the city.
This will result in 15-20% Cost saving.
Thus, achieving Space, Cost and Time efficiency along with better aesthetics & avoiding urban clutter
Innovative and Unique Financing Model For AFC System Based on PPP
Open-loop chip-based Contactless Smart Card in compliance with the NCMC mandate of GOI.
EMV based Common mobility card is being used as payment media for Transit as well as Non-transit transactions.
One card for Metro, Buses, Parking, Feeders, Parking, Utility and other Retail payment.
No CAPEX: No investment in capital expenditure by Metro Corporations, resulting in a saving of Rs. 250-260 Crores.
The CAPEX and 10 Year OPEX is being done by SBI Consortium.
The consortium will get 4% Revenue share on all transit transactions.
Metro companies will also get a royalty.
AFC system at the place in 07 stations.
Till 31.03.2019 Rs. 2.4 crore of royalty received. Another Rs. 9.6 crore expected in May 2019
COST REDUCTION IN O&M
The major cost components in O&M:
Energy Costs
Manpower/Staff Costs
Maintenance Costs
SOLAR POWER
Solar power generation right from inception to meet 65% of the total energy requirement to capitalize on high solar radiation in Nagpur – Setting a new International Benchmark
Follows RESCO Model where investment is to be done by a PPP service provider
Energy Cost Savings
Only LED Lighting on a universal basis over the entire Metro system, including the station and administrative buildings.
Regenerative VVVF drive for Lift and Escalators also saving 20% energy.
Rolling Stock with unique design and 3 car configuration, 25kV AC Traction and 16T axle load (66.67% powering).
35% Regeneration by regenerative braking from 70 Kmph up to 10 kmph has helped in bettering the Specific Energy Consumption (SEC) of train
Air Conditioning in Rolling Stock with VVVF drive
The energy-efficient coaches will result in 15-20% of savings in Total Energy consumption by Rolling Stock
Maintenance Cost Savings
10 years maintenance of Electronic components of Rolling Stock included in the tender.
10 years Annual Maintenance Contract included in all System Packages
---
The Article first appeared in Metro Rail News April 2020 (Volume IV, Issue 40, Page No 44-45) | Subscribe Now
Advertisement