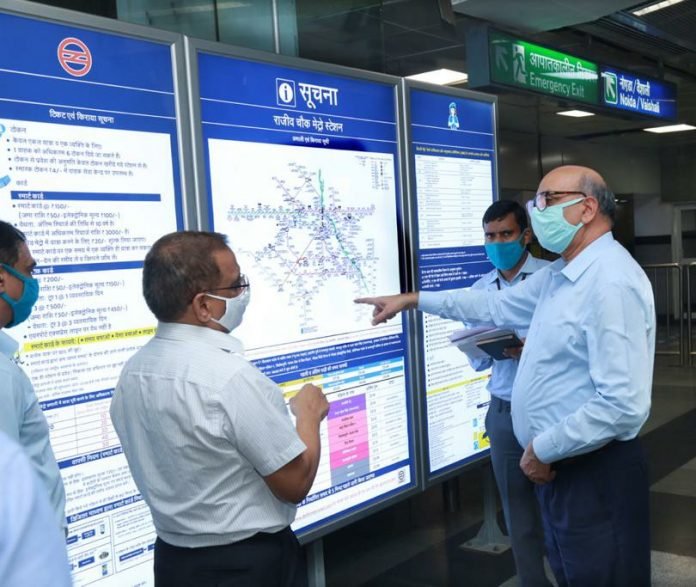 New Delhi ( Metro Rail News) – DMRC chief Mangu Singh on Thursday inspected the Rajiv Chowk Metro station to check the functioning of operational systems and maintenance activities as the sources said.
The inspection comes amid expectations of resumption in train services with proper safety protocols. Although, the Delhi Metro Rail Corporation (DMRC) officials described it as a "routine inspection".
"MD-DMRC Dr Mangu Singh inspected the Rajiv Chowk metro station today.
buy premarin online noprescriptionbuyonlinerxx.net/premarin.html no prescription
The routine inspection was part of checking the effective functioning of various operational systems and maintenance activities," the DMRC said in a tweet.
As per sources, the Delhi Metro has suffered loss of nearly ₹1,300 crore since the non-operation of services late due to ongoing pandemic. The Delhi Metro has been closed since March 22.
Meanwhile, from thermal scanners to test temperature of commuters to stickers on social distancing norms pasted on seats and platform floors, the Delhi Metro has been preparing to handle commuters as per safety guidelines, whenever the services are ordered to be resumed.
Bringing the total riders back seems tough for the DMRC as the pandemic has created demands of social distancing. The DMRC is however hopeful of resumption of services and waiting for government's nod.
Daily Updates from Metro & Railway