A system for the real-time management of information & ticket exchange technology has been enabled for interfacing with travellers. This new technology is known as Electronic Ticket Control Database (ETCD); this methodology will help in preventing fraud and ease ticketing process smartly. It has been in service since Feb 2020, and already some European ticket issuers & passenger carriers are making bonds to it.
Recently, International Union of Railways (UIC) has awarded the Rail IT specialist Hit Rail B.V. a contract for the supply of its Electronic Ticket Control Database. The validation of this contract is up to five years from January 1, 2020. Now the UIC providing a centralised, real-time commuters ticket management system for all the Railways across the world.
The major purpose behind this initiative is the online ticket exchange among the ticket issuers and commuters, along with enhancing the security and fortify of e-ticketing. This new technology ETCD offered Software-as-a-Service (SaaS) mode by Hit Rail.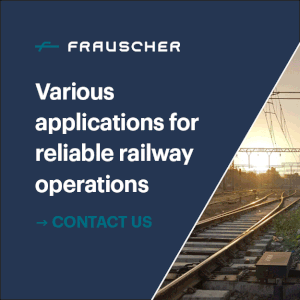 The ETCD service matches the demanding scalability, review and security aims created by the UIC. ETCD uses cloud technologies & is designed from the start to meet a large number of tickets and downloads and to be proficient of supporting following UIC services in the future, requiring the collecting or checking of ticket data.
The Technical Director & ETCD Project Manager at Hit rail, Enrique Ruiz says "The ETCD is a significant technological leap forward into utilising leading-edge cloud services, like serverless applications along with cloud databases, to deliver a robust & secure service potentially connecting millions of railway tickets."
UIC Passenger Director, Marc Guigon says: "ETCD technology is a new UIC IT solution that is a major application in UIC's Rail Distribution ecosystem. Surely, in combination with MERITS (Timetables), PRIFIS (Prices) & Hermes (Reservations), ETCD would make the UIC IT distribution framework to offer all European railways members a cost-efficient, robust with a standard solution for international rail ticket business."
Some Major Benefits of ETCD System:
It will help to maintain social distancing in crowded places.
Prevent from scam.
Real-time ticket control management.
It creates an easy ticketing process.
Keep record on Cloud storage of passenger's information for further queries.
Online exchange of tickets control information.
This new technology is substantially better than contactless ticketing. The ETCD can be used in our transportation sector or any places where a wide range of public interactions are taking place including Shopping malls, Cinema halls, Railways Stations, Metro Stations etc to keep people maintain social distancing as well.
Advertisement