KOCHI (Metro Rail News): The Kochi Metro Rail Limited (KMRL) opened the financial bids received from the civil contractors against package KAC-4 invited for the construction of 1.163 km long elevated corridor from S.N. Junction to Thrippunithura on July 24, 2020.
KEC International Ltd. – Vijay Nirman Company Pvt. Ltd. (KEC – VNC JV) emerged as the lowest bidder (L1) among the other two who are technically qualified civil contractors who participated in the bidding process. Below are the financial position posion of the each bidder:
KEC International Ltd – Vijay Nirman Company (KEC – VNC JV): Rs 162.98 crore
URC Construction Private Limited: Rs 179.56 crore
Cherian Varkey Construction Company (CVCC): Rs 181.60 crore
Although, the rest of the two bidders Marymatha Infrastructure Private Limited and Crescent – EKK Infrastructure JV found technically disqualified as per the results of technical bids evaluation which was opened on July 14, 2020. Hence, their financial bids were not opened.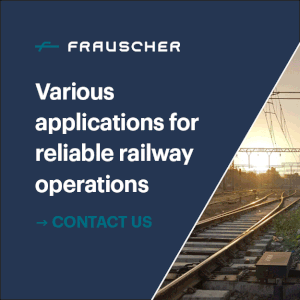 On May 13, 2020, The KMRL had called the bids from the civil contractors and the estimated cost of work Rs 166 crore.
KMRL would issue the Letter of Acceptance (LoA) to KEC – VNC JV after assessing the technical as well as financial bids. Once the LoA issued, the bidder will have to complete the work within 20 months.
The scope of work includes the construction of viaduct from S.N. Junction to Thrippunithura (from Ch. 26+962 to 28+125) including one Elevated Station i.e Thrippunithura Terminal (at Ch. 27+781.90) for Phase 1 Extension of Kochi Metro Rail Project excluding Architectural and Building Services Works of Stations.
It is relevant to mention here that KEC International Limited was earlier awarded the contract package KAC-2 for the construction of 1.78 km viaduct including two metro stations from Petta to S.N. Junction (Petta – Vadakkekotta – S.N. Junction).
This 1.163 km elevated extension from S.N. Junction to Thrippunithura with one new station is a part of the under-construction Petta – Thrippunithura section of the 2.95 km Kochi Metro Rail project, Phase 1B.
Advertisement