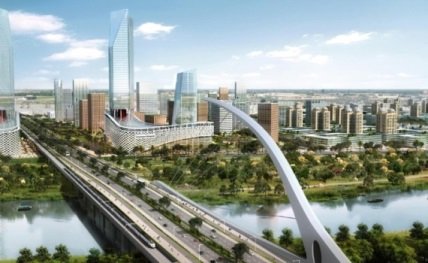 Meerut: City residents' dream to have a Metro is all set to come true. This is because Meerut Cantonment Board (MCB), during the general board meeting held on Wednesday, passed the proposal of Meerut Development Authority (MDA) to erect pillars for the proposed Metro Rail project in Cantt area.
President of Cantt board (PCB) Maj Gen Sunil Yadav has stated that the proposed alignment of Metro route in Cantt area on all three sites – Defence Estate Office land, army land and civil area land – will be sent to the ministry of defence cumulatively.
Giving information, Yadav added, "The proposal of army land and DEO land will be completed within a week or two. As the board passed the proposal for the civil area land today, we'll send a complete layout for the Metro rail project in Cantt area to the defence ministry soon for approval."
The board also passed the proposal for construction of more rooms at its Adharshila Public School. "The new rooms should be built above the already existing floor or at the vacant piece of land behind the school. However, the school playground will not be used to build new rooms," said the PCB.
On the issue of toll tax, recovered at six points in Cantt area, board secretary Rajeev Shrivastava said, "The current contractor has said that the contract be discontinued as he cannot continue at the rate on which he had bid in the past." On this, elected board member, Vipin Sodhi, said, "The contract should be terminated with immediate effect and a fresh tender be floated on the condition that if the contractor breaches the contract midway, the security amount would be forfeited."
Discussing rampant illegal construction, board member Col AK Vaid, said, "Illegal construction is underway at more than 30 places but the MCB authority does not pay heed." On this, board secretary Rajeev Shrivastava, who is also chief executive officer, clarified, "Immediate action is taken whenever any such construction comes to my knowledge. We will soon issue notices to those who've undertaken illegal construction and appropriate action will be taken against them."
The proposal for erecting water ATMs and robotic car parking also came up for discussion at the meeting. The board also passed the proposal of Rs 2.19 crore to lay pipelines and install motor pump and borewells in Cantt area.
Daily Updates from Metro & Railway