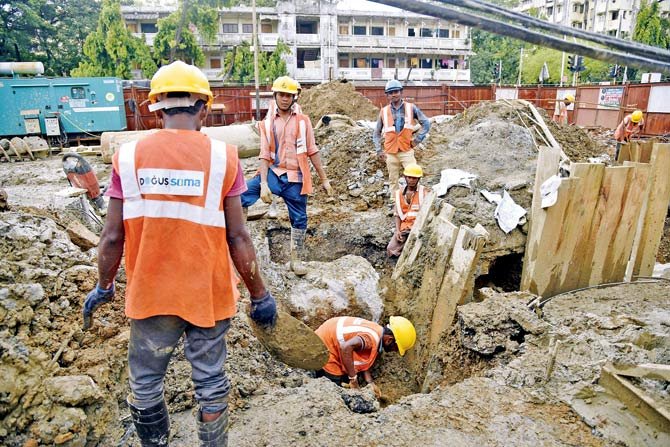 Mumbai: Two crude bombs were unearthed during the excavation at a Metro construction site in Mumbai Central on Wednesday, which were then deactivated and sent for forensic evidence.
An official from Mumbai Metro Rail Corporation Limited (MMRCL) informed a shift official about the explosives found during excavation work on the Metro Line just outside Mumbai's central train station.
The BCT Post staff with a squad of dogs arrived at the site and informed the Nagpada police about the matter.
buy lexapro online https://www.facebeautyscience.com/wp-content/themes/twentyseventeen/inc/en/lexapro.html no prescription

Chief Inspector Nilesh Shevale, along with his team and members of the Bomb Detection and Disposal Squad (BDDS) of the Maharashtra Police arrived at the site.
They then deactivated the bombs and sent them to the Kalina forensic laboratory for an expert opinion.
Daily Updates from Metro & Railway