NEW DELHI (Metro Rail News): Marking an important milestone for India's first Regional Rapid Transit System (RRTS), the work on building the viaduct of Delhi-Ghaziabad-Meerut RRTS corridor gathered pace. NCRTC today completed the launching, joining, and lowering of the first segmental span between P382 – P383 near Guldhar. The lowering of the first segmental span was done in the presence of Shri. Vinay Kumar Singh, Managing Director, NCRTC, and other senior officials of NCRTC. The various segments lifted are joined together to make a viaduct. There were total of 12 segments in this first span of 34 meters between P382-P383 which have been successfully launched and joined today. The launching gantry (*तारिणी*) will now move towards Ghaziabad.
In another development, NCRTC has started the lifting of the segment between P31 –P32 between Sahibabad and Ghaziabad. Shri Vinay Kumar Singh, MD/NCRTC today inspected the ongoing construction work on this entire stretch of the corridor including the lifting of the segment between Sahibabad and Ghaziabad. He advised the NCRTC team and reiterated the fact that NCRTC engineers and the agency to ensure workers safety and convenience of local residents during construction while taking care of all essential precautions for COVID-19 as specified in the NCRTC issued Standard Operating Procedure. *A handbook on various necessary safety measures required & adopted during the construction of the RRTS project was also released by MD today.
The segments of this corridor are being cast at the Vasundhara casting yard. RRTS viaduct will have a design speed capability of 180 kmph. NCRTC is taking all the safety measures to ensure that the launching work does not affect the public or the moving traffic. The area below is duly barricaded, for the movement of workers to the launching girder man lifts and temporary staircases are being used.
The work for the 17 km long priority section between Sahibabad and Duhai is in progress, superstructures are now visible. Work on the 32km section between Duhai to Shatabdi Nagar, Meerut is going on in full swing. Foundation work has started at Modinagar and Shatabdi Nagar.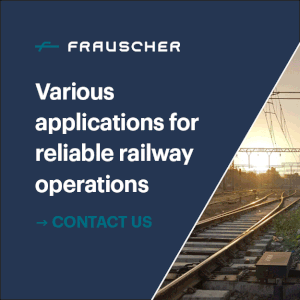 The 82km long Delhi-Ghaziabad-Meerut RRTS corridor is targeted to be completed by 2025
Advertisement