RPC Technologies, an Australian-based Advanced Composites (GRP) engineering and manufacturing company, has engaged with Indian-based company, TrioVision Composites Technologies, to manufacture GRP parts for the growing Rail manufacturing sector for the both the local and international market.
RPC Technologies and TrioVision Composite Technologies can provide procurement, manufacturing and delivery of Composite Components for train including parts such as Front Masks, Cab Lining, Window Panels, End Walls, Gangways, Electrical Cubicles, Door Pillars, Toilet Modules and Seats.
RPC selected TrioVison for its in-country partner due to their reputation and experience in composites, their location in the same State as Alstom India, and their proven track record in the Transport sector.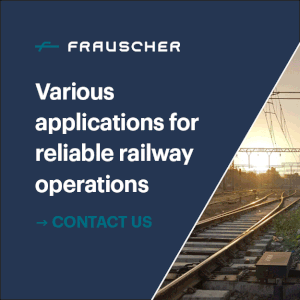 Said Tony Caristo, Managing Director of RPC Technologies.
RPC has assisted TrioVision in setting up a manufacturing facility in par with international standards to meet the most exacting needs both in terms of quality and on-time delivery. Customers can also benefit from RPC's Indonesian manufacturing facility in Batam Island which can support TrioVision for quick production ramp-up support.  
The contracts that are being discussed currently will see additional jobs created at Triovision with the first deliveries to be starting from January 2020 and the project being spread across to three years.
This is a unique opportunity for an Australian manufacturer commented Mr Caristo.
RPC has proudly delivered transport solutions for Australian and international customers for more than 30 years. They have played an important part in many of Australia's most successful passenger rail systems including X'Trapolis and Sydney Metro with Alstom; Vlocity, Melbourne Trams with Bombardier Transport Australia; Waratah and Millennium trains with Downer, and OSCAR trains with UGL.
RPC provides end-to-end solutions from design engineering to component manufacture and assembly, along with maintenance, refresh and refurbishment for a vast range of passenger transport systems.
For Further Details:
Glenn Clifford
Business Development Manager
RPC Technologies Pty Ltd
M: +61 466 319 788
E:

[email protected]


W: www.rpctechnologies.com
Ramakrishna Reddy
Business Development Manager
TrioVision Composite Technologies Pvt. Ltd.
M: +91 9493734656
E:

[email protected]


W: www.triovision.in
Advertisement