With over 6.4% of India's GDP, amounting to an allocated budget of Rs.18,000 crore for the financial year 2020-21 invested in the public transport sector, the Government of India has been resolute in developing the mass transit and mobility sector of the country. Currently, only 18% of the urban population is reliant on public transportation. However, with the Government's continued efforts to make buses, metros, and trains more reliable, safe, and technologically advanced, along with increasing awareness about climate change and sustainability, the general public is likely to become more dependent on these urban mobility trends over time.
In addition, the Government's advocacy of the "Make-In-India" initiative is yet another step towards fostering innovation, developing infrastructure, and promoting India as a manufacturing hub. Even then, in some domains of mass transit where there is a higher reliance on Intellectual Property development and a greater focus on proprietary R&D, the growth rate and impetus towards the development of Indian SMEs are still slow. While a possible explanation for this continued reliance on international companies over Indian SMEs could be high-quality standards, safety concerns and associated cost of research and development, I believe that it is now time for the Indian company to break this deadlock and come out of the shadows of foreign counterparts by focusing on developing their IP. In addition, a step in this regard is likely to bring with it a plethora of benefits, which are attached to growing dependence on Indian manufacturers in the automobile, renewable energy, IT, and railways industry. While the identical stead of development has been observed by Indian companies in other sectors, it is rather surprising that the automation sector is still sluggish and countering resistance.

With COVID-19 changing the outlook of travel and transportation worldwide, safe and minimal touch machines are the need of the hour, especially in public places with large numbers of outgoing and incoming passengers all day long. Therefore, automation companies, such as Toshi Automatic Systems Pvt. Ltd., manufacture products like Platform Screen Doors, AFCS Gates, Ticket Vending machines, etc., for entry and exit of passengers at metro/ railway/ bus stations. 
Platform Screen Doors (PSD) are compatible with both signalling and RFID functionality. They are suitable for underground, ground, and skyway stations, and offer climate control technology for underground metro. Finally, and most importantly, they prevent trespassing of passengers to ensure the utmost safety of travellers.
AFCS Gates are essentially Flap Barriers that undergo design alteration to make them suitable for automatic fare collection of BRTS and Metro Stations. In addition, AFC Gates integrate multiple identification access control functions, including Quick Pass, mobile phone QR code, bus card, and token.
Ticket Vending Machines are cash-less dispensers that integrate multiple functions, including cash collection, coin module, token ticket dispensing, bankcard acceptance, module monitoring, ticket, and voucher printer. Highly customisable machines that can be modified with video, voice, and sound & light prompts. TVMs allow ticket buying by notes/ coins/ bank cards and permit ticket selling through token/ QR code (touch-free concept) while consecutively printing tickets and vouchers.
WHY INDIAN AUTOMATION COMPANIES SHOULD BE GIVEN A CHANCE TO MANUFACTURE AND PARTICIPATE IN THE MASS MOBILITY DOMAIN?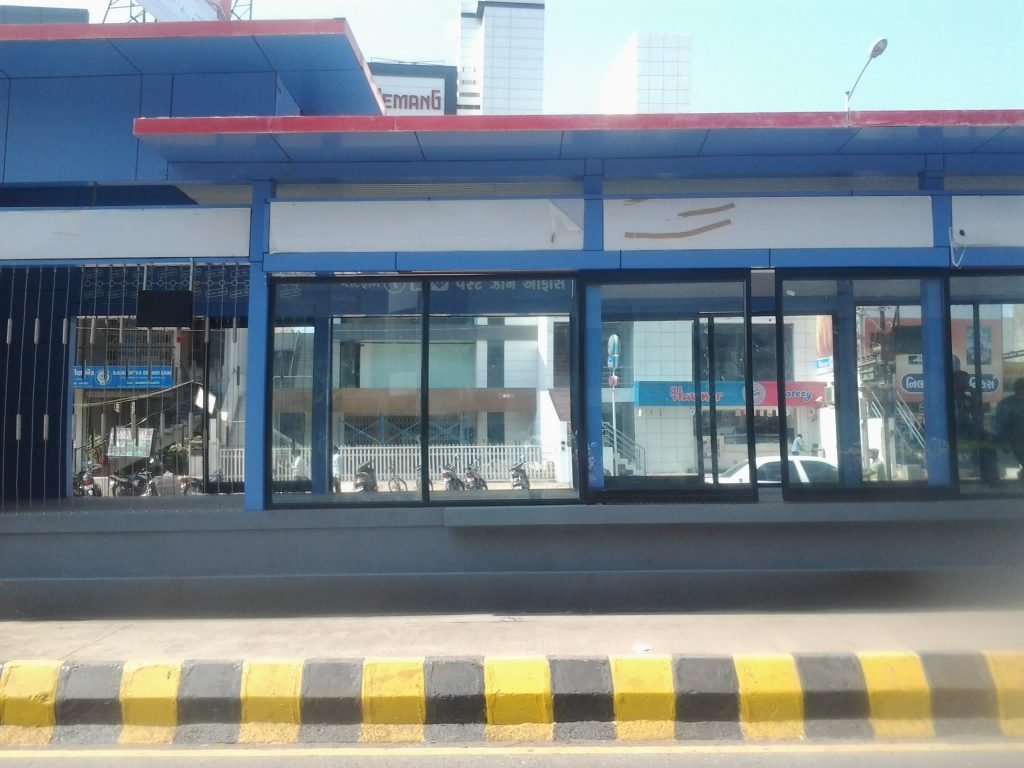 One of the unavoidable reasons for foreign investments in India is the low cost of labour and production. Combine that with Indian manufacturing units, and the cost can be reduced even further while ensuring fair play and ethical standards.
Lower transportation cost
With the logistics cost higher than US and Europe at 12-13% of GDP, India spends a significant amount on freight and transportation expenses for goods and services. Simply allowing Indian SMEs to manufacture and manage logistics domestically, these costs can be lowered significantly.
Develop job opportunities
With India's population and the unemployment rate on a steep rise, more job opportunities are only likely to benefit the economy. Moreover, with the decline of the rural economy in India, a shift to the manufacturing sector is necessary to balance the jobs lost.
Globalisation and exposure to global technology and standards have made Indian companies equally competent to international giants. In fact, with the dynamic quality of engineers and business owners in India and their roots set in the country, they are likely to know their economy better than their global counterparts, making it easier for them to conduct business and generate trust amongst domestic allies.
Currently, due to over-reliance on Chinese and European companies to complete Metro and Airport projects, the Indian SMEs are not getting a chance to prove their capabilities. For example, ToshiAutomatic successfully completed the first-ever BRTS project in Ahmedabad in 2016 with over 900 PSD doors. While that was the first and last project executed by an Indian company, the faith in the Indian Government remains unwavered to provide local enterprises with the responsibility and chance to participate along with Foreign companies in upcoming tenders. 
About Company:
Toshi Automatic Systems Pvt. Ltd., which was established in 1992  have grown to emerge as thought leaders and innovators in Industrial, Public Safety, Mass Transit and Hygiene Automation Solutions.
Over the past 29 years, Toshi Automatic Systems Pvt. Ltd. has evolved from a household operation to a nationally recognised brand name. However, as we continue to evolve in a dynamic market to place the needs of our clients at the forefront of our purpose, we are committing ourselves to the highest standards of service through a platform built on better QSP – Quality, Service and Price.
Daily Updates from Metro & Railway