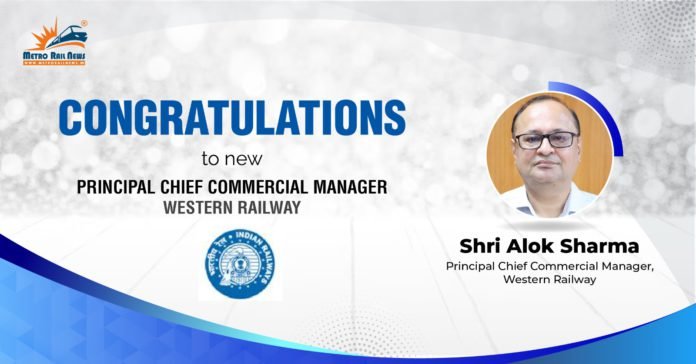 MUMBAI (Metro Rail News): Shri Alok Sharma, an officer from the 1989 Batch of the Indian Railway Traffic Services, has assumed the role of Principal Chief Commercial Manager at Western Railway. Prior to this appointment, he held the position of Chief Claims Officer at Western Railway.
Shri Sharma brings a wealth of experience and knowledge to his new role. He earned his Masters degree from IIT Bombay in the year 1989.
With a career spanning nearly 34 years, Shri Sharma has served in various capacities within the Indian Railways, including roles in the Operating, Commercial, and Safety Departments of both Northern Railway and Western Railway. Notably, he also served as the General Manager/TS & CO at the Dedicated Freight Corridor Corporation of India Ltd., a PSU under Indian Railways, located in New Delhi.
Daily Updates from Metro & Railway