Since the announcement of the "Atmanirbhar Bharat Abhiyan", to support the Make in India policy and for springing back the Indian economy and further boosting it to make our county, INDIA a Five Trillion Economy, there are various doubts in the minds of a common person, the industries, and even the bureaucracy who are directly not involved in the framing this policy, which need to be clarified.
The real work done by the Government of India, including the Ministry of Urban and Housing Affairs in coordination with the Ministry of Railways at RDSO, needs to be brought to the light and clarified for the better understanding and for the total involvement of a common Indian citizen, the upcoming entrepreneurs and the MSME industries for realizing the noble goal of self-reliant India, the Atmanirbhar Bharat.
Under the Ministry of Railways in RDSO Lucknow one directorate has been set up exclusively to deal with the Safety Certification and Technical Clearance of the upcoming Metro Systems over Indian Territory. This directorate is named as "Urban Transport and High-Speed Directorate". This Directorate acts as a single window service provider to all the upcoming metro rail systems in India, at the very planning stage itself, for its ensuring that a safer Metro System is created, with international safety standards. By the end of the year 2020 this directorate at RDSO has given the approval of 14 different Metro systems in the different cities. The documents and data provided by these Metro systems were analyzed and it was found that none of these 14 metro systems is having similarity to the other. This is basically due to the lack of adequate standardization done for the Metro Systems at Central Government level, up to the year 2013.
Now let us first understand, various policies and the stimulus packages announced by the Government of India to push up the ongoing Indian economy , with the active participation of MSME industries , other Business Houses and the financial institutions which can play a decisive role in bringing back the desired rate of annual growth of the Indian economy and further keep it boosting to achieve the "Five Trillion Mark" and making our country as self-reliant specially in the core sectors and finally achieving the goal of Aatmnirbhar Bharat.

Five main pillars support the framework of Atmanirbhar Bharat Policy
5 main pillars support the framework of Atmanirbhar Bharat
Economy: economy being its first pillar Government of India is looking for a Quantum jump instead of an incremental growth target is to make the Indian economy from existing 2 billion 5 billion by 2024
Infrastructure: when we say about the infrastructure it needs to be developed as per the world-class standards and represents the picture of modern India
Systems: this system needs to be developed to boost the economy has to be e technology-driven so that it helps take a big leap and sustained growth.
Demography: India is the richest country in its vibrant demography, we have an ample amount of trained workforce and trained engineers and business executives who are at present performing lesser than their capacity e due to various bureaucratic hindrances.
Demand: There is a huge demand of power supply I and also we have the capacity to upgrade the existing power plants to produce more Clean Energy to fulfil the requirements of industries to come up under Atmanirbhar Bharat.
Stimulus Packages for Atmanirbhar Bharat
Government of India has announced its stimulus packages for 5 different areas
Manufacturing and MSMEs
Here we will be concentrating the discussion only on the First Pillar : Business including the MSME,s.
Government has announced Emergency Credit Line to Businesses/MSMEs from Banks and NBFCs up to 20% of entire outstanding credit as on 29.2.2020
Borrowers with up to Rs. 25 crore outstanding and Rs. 100 crore turnover eligible
Loans to have 4 year tenor with moratorium of 12 months on Principal repayment
Interest to be capped
100% credit guarantee cover to Banks and NBFCs on principal and interest
No guarantee fee, no fresh collateral7. 45 lakh units can resume business activity and safeguard jobs
8. Subordinate Debts.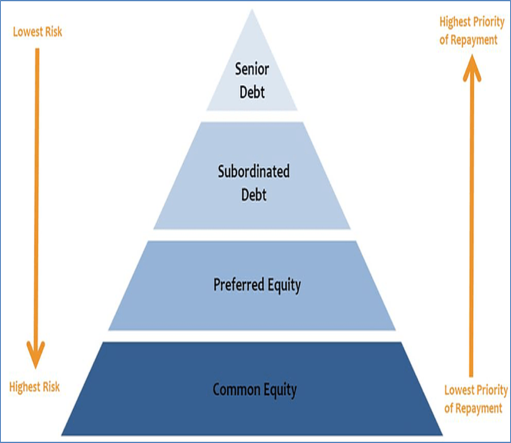 1.Rs 20,000 Crs. Subordinate Debt for Stressed MSMEs : As after the jolt of Corona Wave Stressed MSMEs need equity support , GoI will facilitate provision of Rs.20,000 Crs.as subordinate debt. From this about two lakh MSMEs are likely to be benefited. The Functioning MSMEs which are NPA or are stressed will be eligible
2. Govt. will provide a support of Rs. 4,000 Cr. to CGTMSE , CGTMSE will provide partial Credit Guarantee support to Banks . Promoters of the MSME will be given debt by banks, which will then be infused by promoter as equity in the Unit.
9. Rs 50,000 Crs. Equity Infusion for MSMEs : MSMEs face Severe Shortage of Equity. Fund of Funds with Corpus of Rs 10,000 Crs is set up. Provide equity funding for MSMEs with growth potential and viability. FoF operated through a Mother Fund and few daughter funds Fund structure leverages Rs 50,000 cr of funds at daughter funds level Expand MSME size as well as capacity. Encourage MSMEs to get listed on main board of Stock Exchanges.
10. Revised Definition of MSMEs : Indian Government has redefined the definition of MSME,s , which is summarized below :
11. No Global tenders up to the value of Rs 200 Crs :
Indian MSMEs and other companies have often faced unfair competition from foreign companies. Therefore No Global tenders in Government procurements up to Rs 200 Crs. Necessary amendments of General Financial Rules will be done. This is an important Govt. step towards Atmanirbhar to support Make in India Environment.This is expected to help MSMEs to boost their business by multifold.
12. Other Measures: On the request of the Government of India, RBI raised the Ways and Means advance limits of States by 60% and enhanced the Overdraft duration limits.
Issued all the pending income-tax refunds up to ₹5 lakh, immediately benefiting around 14 lakh taxpayers
Implemented "Special Refund and Drawback Disposal Drive" for all pending refund and drawback claims
Both the above measures amount to Rs 18,000 crore of refund.
Sanctioned Rs 15,000 crores for Emergency Health Response Package
Provided Relaxation in Statutory and Compliance matters
Extending last date for Income Tax Returns to June 30, 2020
Extending filing GST returns to end of June 2020
24*7 custom clearance till 30th June, 2020
Relaxation for 3 months for debit cardholders to withdraw cash free from any ATMs, etc
Allowing payment before 15 May, 2020 for Motor Vehicle and Health Insurance Policies
Mandatory Board meetings extended by 60 days till 30 September
Allowing Extraordinary General Meetings through Video Conference with e-voting/simplified voting facility
13. Measures taken by Reserve Bank of India :
Reduction of Cash Reserve Ratio (CRR) has resulted in liquidity enhancement of Rs.1,37,000 crores
Targeted Long Term Repo Operations (TLTROs) of Rs.1,00,050 crore for fresh deployment in investment grade corporate bonds, commercial paper, and non-convertible debentures.
TLTRO of Rs.50,000 crore for investing them in investment grade bonds, commercial paper, and non-convertible debentures of NBFCs, and MFIs.
4. Increased the banks' limit for borrowing overnight under the marginal standing facility (MSF), allowing the banking system to avail an additional Rs.1,37,000 crore of liquidity at the reduced MSF rate.
Announced special refinance facilities to NABARD, SIDBI and the NHB for a total amount of Rs.50,000 crore at the policy repo rate
Announced the opening of a special liquidity facility (SLF) of Rs.50,000 crore for mutual funds to alleviate intensified liquidity pressures.
Moratorium of three months on payment of instalments and payment of Interest on Working Capital Facilities in respect of all Term Loans
Easing of Working Capital Financing by reducing margins
For loans by NBFCs to commercial real estate sector, additional time of one year has been given for extension of the date for commencement for commercial operations (DCCOM)
14. Relief to the Contractors:
Extension of up to 6 months (without costs to contractor) to be provided by all Central Agencies like Railways, Ministry of Road Transport & Highways, Central Public Works Dept, etc)
Covers construction/ works and goods and services contracts
Covers obligations like completion of work, intermediate milestones etc. and extension of Concession period in PPP contracts
Government agencies to partially release bank guarantees, to the extent contracts are partially
Completed, to ease cash flows
15. Extension of Registration and Completion Date: For Real Estate Projects under RERA
Adverse impact due to COVID and projects stand the risk of defaulting on RERA timelines. Time lines need to be extended.
Ministry of Housing and Urban Affairs will advise States/UTs and their Regulatory Authorities to the following effect:
Treat COVID-19 as an event of 'Force Majeure' under RERA.
Extend the registration and completion date suo-moto by 6 months for all registered projects expiring on or after 25th March, 2020 without individual applications.
Regulatory Authorities may extend this for another period of up to 3 months, if needed
Issue fresh 'Project Registration Certificates' automatically with revised timelines.
Extend timelines for various statuary compliances under RERA concurrently.
These measures will de-stress real estate developers and ensure completion of projects so that homebuyers are able to get delivery of their booked houses with new timelines.
16. Rs 30,000 Crs. Special Liquidity Scheme for Financial Institutions ( NBFCs/HFCs/MFIs:
NBFCs/HFCs/MFIs are finding it difficult to raise money in debt markets.
Government will launch a Rs 30,000 Crs. Special Liquidity Scheme
Under this scheme investment will be made in both primary and secondary market transactions in investment grade debt paper of NBFCs/HFCs/MFIs
Will supplement RBI/Government measures to augment liquidity
GoI will fully guarantee securities
This will provide liquidity support for NBFCs/HFC/MFIs and mutual funds and create confidence in the market
17. Rs. 90,000 Cr. Liquidity Injection for DISCOMs:
Revenues of Power Distribution Companies (DISCOMs) have plummeted.
Unprecedented cash flow problem accentuated by demand reduction
DISCOM payables to Power Generation and Transmission Companies (GENCOs) is currently ~ Rs.94,000 Crs.
PFC/REC to infuse liquidity of Rs 90,000 Crs. to DISCOMs against receivables
Loans to be given against State guarantees for exclusive purpose of discharging liabilities of DISCOMs to GENCOs
Linkage to specific activities/reforms: Digital payments facility by DISCOMs for consumers,
Liquidation of outstanding dues of State Governments, Plan to reduce financial and operational losses. Central Public Sector Generation Companies shall give rebate to DISCOMs which shall be passed on to the final consumers (industries)
18. Rs 45,000 Crs.Partial Credit Guarantee Scheme: For NBFCs , NBFCs, HFCs and MFIs with low credit rating require liquidity to do fresh lending to MSMEs and individuals
Existing PCGS scheme to be extended to cover borrowings such as primary issuance of Bonds/ CPs (liability side of balance sheets) of such entities
First 20% of loss will be borne by the Guarantor i.e., Government of India.
AA paper and below including unrated paper eligible for investment (esp. relevant for many MFIs)
This scheme will result in liquidity of Rs.45,000 Crs.
19. Tax Related Measures:
Rs 50,000 Crs. liquidity through TDS/TCS rate reduction
In order to provide more funds at the disposal of the taxpayers, the rates of Tax Deduction at Source (TDS) for non-salaried specified payments made to residents and rates of Tax Collection at Source (TCS) for the specified receipts shall be reduced by 25% of the existing rates.
Payment for contract, professional fees, interest, rent, dividend, commission, brokerage, etc. shall be eligible for this reduced rate of TDS.
This reduction shall be applicable for the remaining part of the FY 2020-21 i.e. from tomorrow to 31st March, 2021.
This measure will release Liquidity of Rs. 50,000 Crs.
20. Other Direct Tax Measures:
All pending refunds to charitable trusts and non corporate businesses & professions including proprietorship, partnership, LLP and Co-operatives shall be issued immediately.
Due date of all income-tax return for FY 2019-20 will be extended from 31st July, 2020 & 31st October, 2020 to 30th November, 2020 and Tax audit from 30th September, 2020 to 31st October, 2020.
Date of assessments getting barred on 30th September, 2020 extended to 31st December,2020 and those getting barred on 31st March,2021 will be extended to 30th September, 2021.
Period of Vivad se Vishwas Scheme for making payment without additional amount will be extended to 31st December, 2020
21. Industry 4.0 : Directives of NITI Aayog on this issue are :
Launch a major initiative to push industry to adopt Industry 4.0. Industry 4.0 is characterized by increasing digitization and interconnection of products, value chains and business models.
It will significantly impact sectors like automobile, pharmaceuticals, chemicals and financial services and will result in operational efficiencies, cost control and revenue growth.
Experts feel that emerging markets like India could benefit tremendously from the adoption of Industry 4.0 practices.
The development of industries that produce the key building blocks forming the basis of Industry 4.0 could be incentivized.
Incentives could be focused on MSMEs that manufacture products including sensors, actuators, drives, synchronous motors, communication systems, computer displays and auxiliary electromechanical systems.
Similarly, industries adopting Industry 4.0 standards could be provided support for a fixed period of time
22. Opportunities For Indian Industries: Work Already done by Metros and NHRCL :
Delhi Metro has already Indigenized 18 Subsystem and 17 UNIT EXCHANGE SPARES costing 18.7 Lakh US $ and 34 Sub Systems costing 3.83 Lakh US $ are identified for Indigenization .
Nagpur Metro is Looking forward for indigenization of 28 different items costing Rs.13.74 Crores per train set..
National High Speed Rail Corporation Limited has also identified various items, where Indian Industries can make a substantial Impact:
In Track Engineering related items, 12 items out of total 20 Items, Items required for Civil Engineering construction work 50 items out of total 52 Items, Items of Electrical Engineering, Signaling and Telecommunication Engineering 48 items out of total 78 Items and for Rolling Stock 6 items out of total 24 items, are identified and thrown open to the Indian entrepreneurs, for Make In India
23. Work Already Done By MoUHA with MoR :To facilitate further the Make in India initiative , Ministry of Urban Transport and Housing Affairs , in association with Ministry of Railways have taken following steps :
The Std. of Rolling Stock and Signaling System of Metro Rails in India Have been notified in 2017, after the approval of Railway Board.

The Standards of Rolling stock fixes the Standards of the Civil structure.
The Standards of Electrical System have been concurred by Railway Board and going to be notified soon.
Various Metro Rails have already started procurement as per notified standards.
CBTC system is also developed by BEL ,C-DAC, DMRC, STQC Through MoUHA
24. Issues Which Further Need To Be Addressed:
To Further strengthen the efforts for Make in India MoUHA may consider floating of Unified Tender for Rolling stock and Signaling system for all new Metro Rails planned for next 10 to 15 years of requirements , and if not for all the metros but at least Metros Coming up in one state. This will give the minimum brake even quantities, which give the economic viabilities to the investors.
Manufacturing of Rolling Stock can be taken up by Indian Railways Production Units like Modern Coach Factory , Raibereli, Integra Coach Factory , Rail Coach Factory Kapurthala with Transfer Of Technology and Testing and Validation facilities . This will not only lead to the reduction of coast of Metro Projects, but also facilitate export and utilization of installed capacities.
Manufacturing of Propulsion System in INDIA may be taken up by Public Sector Units and Private Indian Industries like BHEL, BEL, L&T, Kirloshkar Electrical, Crompton Greaves, etc.
Manufacturing of Signaling Systems in INDIA can be taken up by BEL, CDAC, BHEL, TCS.
Teri can allocate licensed Communication frequencies for Train Control for better Security and Reliability.
25. Immediate future Need : There is an Urgent Needto propagate the concept of : " One Nation – One Metro System" . This is the time for consolidation of Indian Industries for manufacturing of Metro Rolling Stock in India.
As a starting step Pune Metro has given its order for manufacturing and supply of 102 Ultra-Modern Rolling Stock to a newly formed Indian Industry in collaboration with Italian Firm "TITAGARH FIREMA" while deciding its international bid.
MoR and MoUHA are there for Facilitating the Investments, by Standardization.
NITI Aayog has already published its policy to help INDIAN Industries. Industries need to gear up itself for industry 4.0 standards
26. Current and Future Trend of Indian Economy:
Due to adverse impact of Covid-19 on the Indian Economy , the expected Economic growth for the Financial Year 2020-2021 is at best will be (-) 7.5% .
However considering various steps taken by the Government of India and various stimulus financial packages announced in the Revised Budget 2020 and General Budget 2021-22 , IMF has expected the Indian Economy to take a quantum jump and touch the mark of (+) 11.5% . We the Indian also believe that if we decide we will be Atmanirbhar. Let us break our inertia and the condition of inaction and start taking the steps forward towards the goal of Atmanirbhar Bharat.
Daily Updates from Metro & Railway