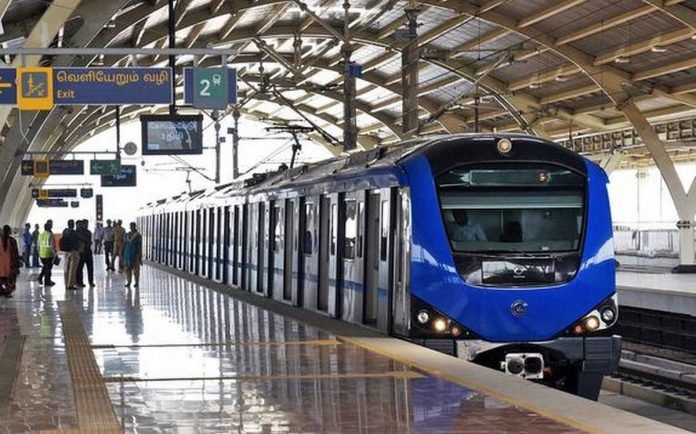 CHENNAI (Metro Rail News): Tiruvottiyur Theradi and Wimco Nagar Depot, two stations in Chennai Metro's phase I expansion project, are expected to open shortly. The Commissioner of Metro Rail Safety (CMRS) will inspect these two stations next week after they have been completed. Once the CMRS gets clearance, the two stations will be active.
According to an official of Chennai Metro Rail Ltd (CMRL), a CMRS team will check the safety aspects necessary to allow passenger traffic. According to an official "Last week, the documents containing technical parameters of both the stations such as how the station had been built, signalling, telecom and various other systems were sent to CMRS. They sought additional information, which we have provided. They have agreed to inspect next week. During the inspection, they will be thoroughly examining everything from accessibility of fire exit to signage."
Typically, the CMRS issues a certificate within a few days of determining whether all of the facilities comply with the standards; otherwise, a conditional certificate is granted, instructing Metro Rail to complete the pending work and resubmit the paperwork. The station can be opened for operations once CMRS issues the safety certificate. It might be ready in roughly two weeks. We'll notify the State government and inquire about a prospective inauguration date as per the official.
The 9-kilometre Washermenpet-Wimco Nagar Phase I extension project was inaugurated around the same time last year. Contractors were still constructing Tiruvottiyur Theradi station at the time, hence trains were skipping the stop. Officials recently decided to construct the Wimco Nagar Depot station.
Daily Updates from Metro & Railway