GERMANY (Metro Rail News): In Erzgebirge, Thales Transportation has started the trial of a driverless train by remote control at the Smart Rail Connectivity Campus, Germany. For that, Thales is using their Lucy laboratory train that is held through Vodafone 5G network. Vodafone has installed its 1st 5G base stations in Germany.
By using the Vodafone 5G network, the train running is successfully managed by the remote that helps various virtual networks share a physical network building. Somehow, the Vodafone technology gives a separate 5G network for railway trials.
Vodafone network is tested that even if various users in the direct vicinity also surf the equivalent internet network the remote-controlled mobile radio capacities are constantly available to control the train by using the remote.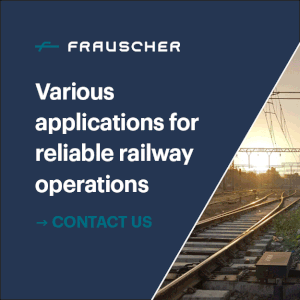 By the help of Mobile Edge Cloud (MEC), the data is processed direct on-site in a small data centre in the direct vicinity of the mobile base station. The data can be processed without pause as this does not have to travel long distances.
The Vodafone 5G technology allows bandwidths more prominent than 500 Mbps on the test track and decreases the latency to less than ten milliseconds. Thales has given the control and security systems for the 5G project along with the installation of the test environment and sensors, with a remote control system for the train in co-operation with the German Aerospace Centre and Railergy.
MD of Vodafone Germany Alexander Saul stated that We are putting 5G 1st time on the tracks. With our industrial partners, we are testing that new applications would be possible with 5G.
MD of Transportation Division Thales Germany, Yves Joannic stated that 5G opens up an entire world of new opportunities. Up to and with 4G, consumers were the 1st to profit from each wireless technologies of the new generation. With contrast, 5G's main interest lies in B2B markets.
The Federal Ministry of Education & Research's Change By Innovation program and more than a hundred partners of the railway industry is supported this project.
Advertisement