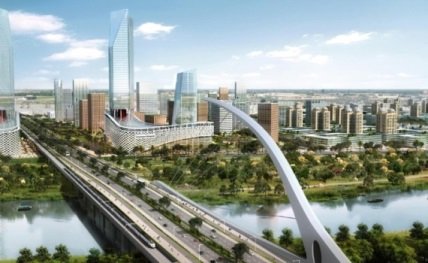 Vijayawada: The Vijayawada Metro Rail Project is facing starting problem due to lack of funds.
DMRC Principal Advisor, E. Sridharan also expressed his displeasure over delay in funds release at a meeting with Chief Minister N. Chandrababu Naidu two days ago and is learnt to have reminded him about the deadline of 2018 for completion of the project. Now it seems difficult to complete the project as per deadline.
Initially an amount of Rs 800 crore is required to pay the land owners under the land acquisition scheme, but the Centre has allocated on;y Rs 100 crore for the project in the last Budget. Though the Japan International Cooperation Agency (JICA) is ready to fund the project but Rs 1,000 crore is needed for land acquisition and other works to begin the project. The state government too has not released any funds for the project so far.
The state government has completed all the necessary works and the Centre has also given nod to this project. Nearly Rs 6,000 crore is required for the project but the JICA formally accepted to provide funds only up to 60 per cent. The remaining funds should be allotted by the state and central governments equally. The JICA will release its share of funds at project works execution stage only.
Actually, Amaravati Metro Rail Corporation has requested the state government to release funds for land acquisition process. As per the preliminary estimations, nearly 75 acres of land is required for establishing metro stations and metro depot on the city outskirts. The funds release is important at present to begin the works.
buy kamagra oral jelly online https://calibudsman.com/wp-content/themes/twentytwentytwo/inc/patterns/en/kamagra-oral-jelly.html no prescription

One senior official, on condition of anonymity, said that nearly Rs 1,000 crore is needed for land acquisition process. The state government assured to release Rs 150 crore three months ago. But the project execution is totally dependent upon funds release, he added.
Source: Deccan Chronicle
Daily Updates from Metro & Railway