SWITZERLAND (Metro Rail News): A tender announced by the Berliner Verkehrsbetriebe (VBG) won by Stadler for delivery of up to 1,500 cars for use on the underground network in the German capital.
The framework agreement that entire volume shows up to 3 billion euros also covers the supply of spare parts for around 32 years. Unsuccessful bidders had started a survey procedure but the appeal has now been refused by the Berlin Court of Appeal in the last instance of appeal.
Stadler has come out on top in another international tender. It opens the way for the contract to be formally given and the order to be placed by the Berliner Verkehrsbetriebe.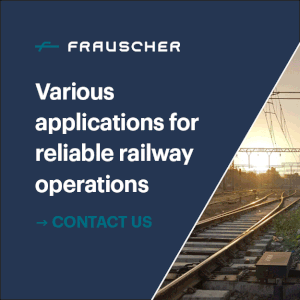 The agreement includes a minimum fixed order quantity of 606 cars. Therefore Stadler would supply 376 cars for 2-4 car vehicle units for the small and large profile segments of the network in a 1st call-off order from 2022 onwards. Further 230 cars have been directed on a firm basis but the corresponding call-off order would be located at a later date.
Also, the agreement provides for different optional call-off order for 894 extra cars. The quantity of the firm order costs around 1.2 billion euros and involves the supply of spare parts. This contract to modernise the fleet for the Berlin underground network is an innovative chance for Stadler & BVG to work unitedly.
Swiss rail vehicle producer is now ensuring environmental-friendly mobility in the German capital thanks to their IK series within use for Stadler trains BVG on underground lines U1, U2 & U5. The new series that is referred to as J/JK via BVG is based on the familiar Stadler-METRO vehicles.
"We are happy that BVG has decided to resume its successful cooperation with our company. We are proud to have won one of the largest delivery contracts ever given in Europe and to be able to finish the order in Berlin for Berlin. We have chosen to bring forward our planned investments in the Stadler place in the German capital in order to create an optimal basis for the implementation of this major project", CEO of Stadler in Germany explains Jure Mikolčić.
Stadler had also declared that it will invest up to 70 million euros in the Berlin-Pankow site. The new operating concept not only includes the development of a new production hall but also the creation of new optimised space for logistics & commissioning.
Advertisement